Former Larne mayor's family thankful of support from community
The family of the late Bobby McKee MBE have expressed their "sincere gratitude to everyone who showed them sympathy on their recent bereavement".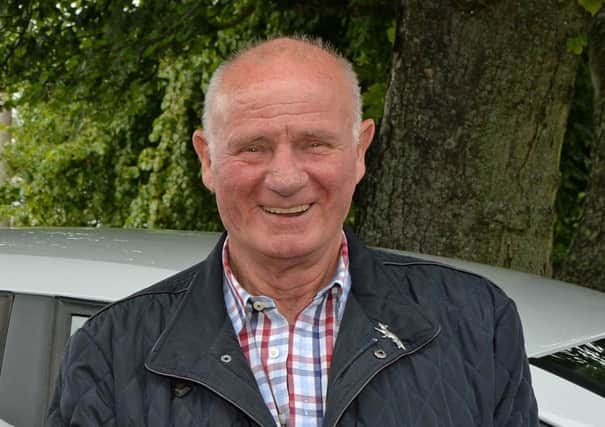 They said that the "flowers and cards received were beautiful".
They have also extended thanks to the "wonderful medical staff in Antrim Area Hospital who attended and treated Bobby with dignity"
"A special thank you to our friend Phillip Berry for conducting the funeral service and Mulholland funeral directors for their attentiveness in such a difficult time.
"Much appreciated, Betty, Simon, Jeremy and their families".
Mr McKee, a former DUP councillor, who represented the Larne Lough ward from 1989 until 2015 and was mayor of Larne on five occasions, passed away on January 24.
He was praised as a "dedicated public representative to the people of Larne" by party leader Arlene Foster.
Mrs Foster described Bobby as being "respected across the community" and "a proud Larne man and a very proud unionist".
East Antrim MP Sammy Wilson said that he has been "inundated with messages of tribute" to Mr McKee following his death.
Mr McKee was also recognised as a "vociferous champion for disability rights" and social housing.
He was also a former member of the Roddensvale School board of governors for many years. He was involved in the campaign to provide a hydrotherapy pool at the school and saw this completed in 2017.
Click hereto read: Larne community 'greatly saddened' by death of former mayor Bobby McKee
Thank you for reading this article. We're more reliant on your support than ever as the shift in consumer habits brought about by coronavirus impacts our advertisers. Please consider purchasing a copy of the paper. You can also support trusted, fact-checked journalism by taking out a digital subscription of the News Letter.