Based on feedback from travellers who left verified customer reviews during the past year, the awards give a pat on the back to tourism providers and destinations across the globe.
Four Northern Ireland towns have been included in this year's top 10 of 'most welcoming' destinations across the UK.
Two Co Antrim locations, one in Co Down and another in Co Fermanagh have been listed in the 2023 awards, showing that Northern Ireland hospitality is the amongst the very best when it comes to giving visitors a warm and friendly welcome.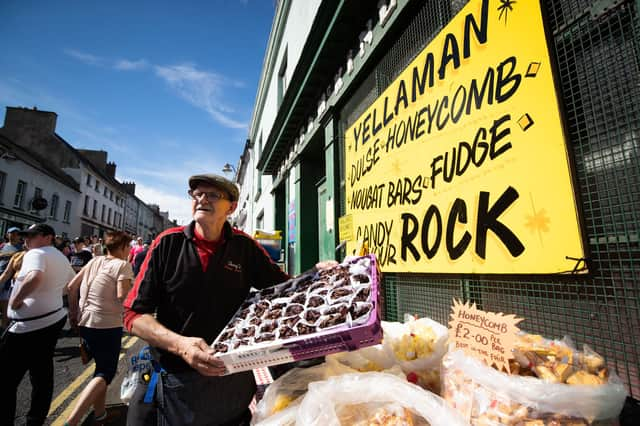 Newcastle was ranked the second 'most welcoming place' in the UK, followed closely by Newry in third, Enniskillen in fourth and Ballycastle taking the sixth spot.
The UK top 10 is: 1. Kirkwall, Scotland; 2. Newcastle, Co Down; 3. Newry, Co Down; 4. Enniskillen, Co Fermanagh; 5. Pitochry, Perthshire; 6. Ballycastle, Co Antrim;7. Glastonbury, Somerset; 8. Stamford, Lincolnshire; 9. Frome, Somerset; 10. Cleethorpes, Lincolnshire.
This year's 'most welcoming' places on Earth category of the awards span five continents and feature hidden coastal gems, rural destinations surrounded by breathtaking natural beauty and even a bustling Latin American metropolis. They have all been identified based on the share of accommodation partners receiving a Traveller Review Award 2023. Those recognised at a country level have a high proportion of awarded properties for the size of the town or city, to help celebrate some more off the beaten track and smaller destinations.
Arjan Dijk, SVP and Chief Marketing Officer for Booking.com, said: "It's that personal attention to detail when checking in or sharing helpful recommendations to explore the destination like a local that demonstrates how our partners show up and shine for travellers in a multitude of ways each and every day.
"These awards are our way of thanking them for their dedication to making everyone feel welcome and to going out of their way to create incredible experiences for our customers. Whether it's a friendly greeting from a taxi driver at the airport, sharing some local driving tips at the car rental counter or a thoughtful note waiting in the room, our passionate partners help make every trip more special."