'Free lunch' tempts Sammy the seal
A friendly grey seal is becoming is becoming a well-known visitor to the Carrickfergus coastline.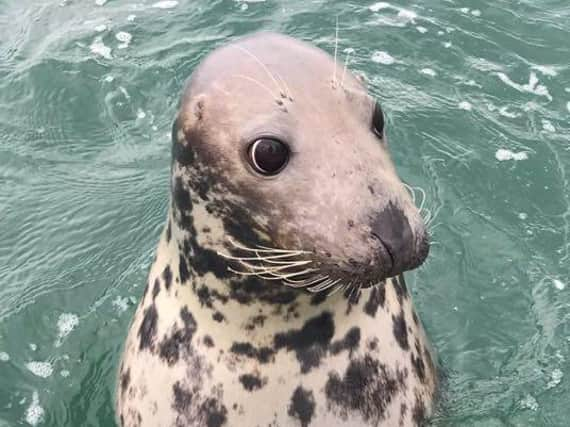 'Sammy the seal' has popped up in various locations along the shore over the past few months, to the delight of social media users.
Earlier this week, Sammy was spotted by Roy Jake McAtamney at the salt mines jetty near Kilroot.
"I was out on my friend's small boat fishing for a few mackerel when he swam up to us. Apparently he comes near hoping for a free lunch, and didn't leave disappointed," Mr McAtamney said.