The event, organised by the team at female-only gym BeFIT, will be staged in the Tower Road facility on June 9 between 6.30pm and 8.30pm.
Money raised at the effort will go to the Mae Murray Foundation, which was set up to allow people of all ages and abilities to take part in activities, experience the world and enjoy friendship together in an inclusive environment.Mae Murray, who passed away in 2012, was the mother of our chairperson, Alix Crawford. There was nothing Mae loved more than designing ways and means to ensure that her granddaughter, Talia – who has cerebral palsy – experienced opportunities that most of us take for granted.
Alix said: "Making sure Talia had a fun and positive quality of life, on a daily basis, was Mae's ongoing goal and she succeeded.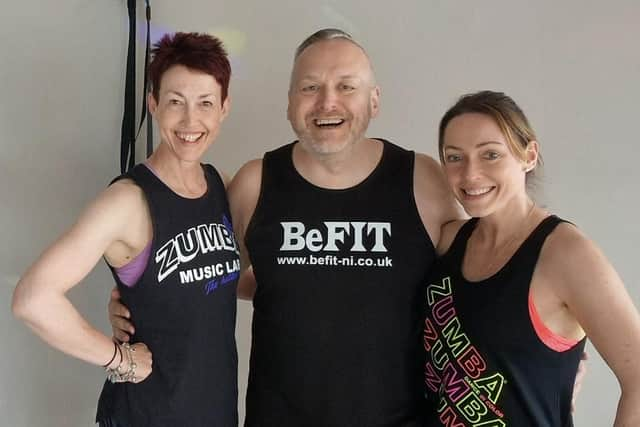 "Our lives were enriched each day because of her. Of course, the void she left cannot ever be filled, but the ethos she embraced, with others like her, can be replicated."
A spokesperson for the organisers explained: "Tickets cost £10 with all proceeds going to the Mae Murray Foundation. This event is open for absolutely everyone and you can bring the kids along.
"This promises to be a brilliant night. The playlist is amazing with tons of music to get you moving, grooving and singing along. You can do the whole two hours, one hour, 30 minutes, whatever suits you."