Funeral arrangements for former Mayor of Carrickfergus Eric Ferguson
Tribute has been paid to a former Mayor of Carrickfergus, Eric Ferguson, following his death earlier this week.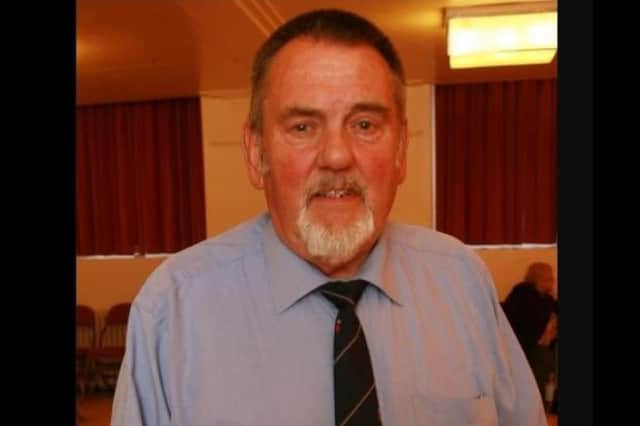 Mr Ferguson, who served as first citizen of the legacy Carrickfergus Borough Council for a term from 2002 – 2003, passed away peacefully on Monday, September 18.
He was also an Ulster Unionist Party councillor within the local authority for several years, representing the Kilroot electoral area.
Ulster Unionist MLA for East Antrim, John Stewart MLA said: "I am saddened to hear of the passing of Eric Ferguson, former Mayor of Carrickfergus. I spent a term serving on Carrickfergus Borough Council with Eric and valued his advice and guidance.
"He had a great sense of humour and was liked and respected by officers and fellow councillors alike. He had also been a popular Chairman of East Antrim Ulster Unionist Association.
"Eric lived in Whitehead, but he was a Shankill Road man at heart. His political credo was formed in the power stations, where he was a shop steward deeply involved in trade union activities.
"He was a people person and that showed in his work as a councillor on Carrickfergus Borough Council. My sincere condolences go out to his family circle."
A notice provided by Mr Ferguson's family read that he will be "deeply missed by his son Darin, his daughter-in-law Caroline, and three grandchildren Heather, Courtney and Reece".
The former councillor's funeral, meanwhile, is due to be held next week. "For those wishing to pay their respects, they can do so on Saturday and Sunday (September 23 and 24) at Ramsay's Funeral Home, Larne," Darin Ferguson said.
"Eric will be returning home to 70 Ransevyn Park, Whitehead on Monday, September 25. Anyone wishing to pay their respects can do so from 2pm."
The funeral service will be held at 10.30am on Tuesday, September 26 from Eric's home, then onto Roselawn Cemetery and Crematorium, Belfast at 12 noon.
For anyone unable to attend Roselawn, the family home will be open to visitors until 2pm.
Mr Ferguson was predeceased by his wife Linda, who passed away in 2014 at the age of 70.