24-year-old Bronagh Rafferty, now based in Manchester, has created what she says is "the first ever Irish drinking card game to help you celebrate St. Patrick's Day this year".
Named 'The Confession Box', the game is designed to get players to 'absolve their sins' by answering personal questions. Players who don't wish to divulge must drink the number of sips displayed as 'penance'.
The 99 cards are inspired by Northern Irish slang, celebrities and culture. Players can expect general questions like "Who was your first curt (NI slang for kiss)?" or challenges like "Make up an Irish folk song about the person on your right".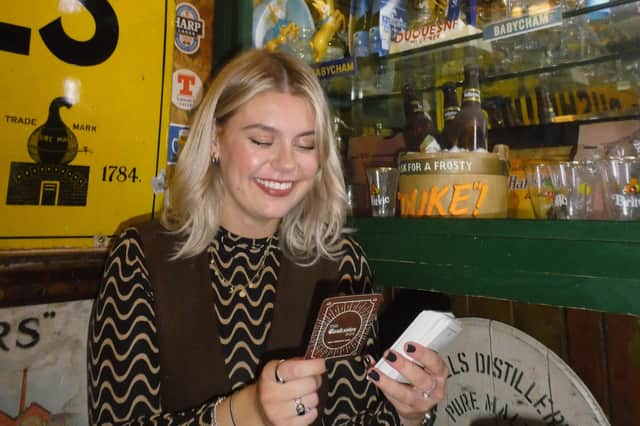 "I designed the game to have loads of conversation starters so it's perfect for bringing out to the pub or to a party on St Paddy's," Bronagh said.
"Although it's a drinking game, it doesn't actually have to get you drunk. If you answer each card honestly, you could stay sober if you want to!
"I went to a Loreto College in Coleraine, so I've been to confession a fair few times in my life. I thought it was a curious concept, going into a box and telling your innermost secrets, kind of like what you do when you have a few drinks with your closest friends," said artist Bronagh whose work is inspired by her home county and is shipped to Irish diaspora worldwide.