Around 30 bands are expected to take part in the parade, along with a good turnout of spectators.
A spokesperson for the band said: "We are really looking forward to welcoming bands from all around Northern Ireland.The sun is hopefully shining and we envisage a bustling Garvagh.
"Bannside Fife and Lambeg Drumming Club, Coleraine will provide traditional entertainment before the parade begins in the centre of Main Street and we will be holding a disco afterwards at the Garvagh Rangers Club."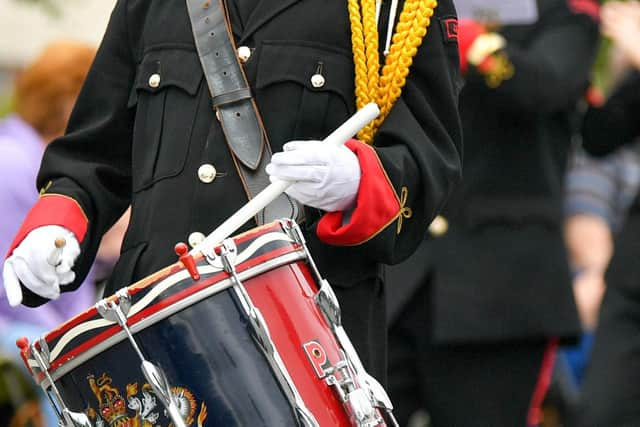 When does the parade start and what route will it take?
The parade begins at 8pm and takes the following route:
Rectory Park
Coleraine Road
Main Street
Kurin Road
Main Street
Coleraine Road
Rectory Park
Which bands will be taking part?
According to the Parades Commission, the following bands will be there:
Moneydig Young Defenders Flute Band
Ballygawley Flute Band
Movenis Flute Band
Glenkeen Fife & Drum Band
Blackhill Accordion Band
Lily Flute band Moneydig
Portrush Sons of Ulster Flute Band
Ulster Protestant Boys Coleraine
Freeman Memorial
Pride of the Bann Coleraine
Edenmore Flute Band
Cloughmill Crown Defenders Flute Band
Star of the Roe
Ballykeel Flute Band
Ballyquin Flute Band Limavady
Boveedy Flute Band
Tullaghans Sons of Liberty Flute Band
Dunaghy Flute Band
Ballymoughan Purple Guards
Maghera Flute Band
Dunloy Accordion Band
Gortagilly Cornation Flute Band
Gertrude Star Flute Band
Pride of the Orange Ballynarrig Flute Band
Ballymaconnelly Flute Band
North Ballymena Protestant Boys Flute Band
Cloughfern Young Conquerors Flute Band
Benvarden Flute Band
Sons of Ulster Shankill Flute Band
Garvagh Pipe Band