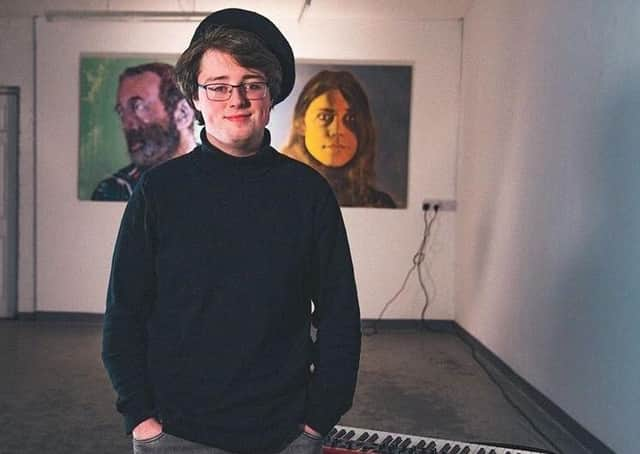 Conn Thornton.
Award-winning jazz and classical pianist Conn Thornton was speaking as he launched his debut album 'Destroyer' today (Friday).
The lead single, 'City Song', has already garnered a lot of buzz since its release last month and Conn is determined to build on that foundation.
He said: "I've played classical recitals countless times over the past few years but I've only played live singing gigs a few times before the lockdown happened, so most of my experience with singing live has been on live streamed gigs.
"Once it's completely safe to do so I will definitely try to secure more gigs because it is vitally important for the live music scene to bounce back as soon as possible after this beating it's taken over the past year."
It has been a busy time for Conn who after graduating with a degree in Music from Queen's University Belfast savoured success with his first EP and is now focusing on developing his career.
"I had initially planned to start making moves in my music career around the time I graduated from Queen's last summer but the pandemic just happened to come around as I was just starting out so it was all just an unfortunate coincidence.
"The album was intended as a follow-up to my debut EP, last year's 'Abraham's Daughter', but I intended to flesh out its sound even more and give it a dreamier atmosphere. I would categorise the album's genre as a kind of mix between indie folk and dream pop.
"The title 'Destroyer' came from a personal point of view. Depression and mental health is a big theme on the album and intends to allude to the idea of one's own worst enemy who causes their own problems - your own destroyer."
Abraham's Daughter was released in May 2020 to much acclaim in the Belfast music scene and Conn also has some classical piano compositions and short film scores under his belt to date.
"I take inspiration from a lot of different musical styles such as my background in classical and jazz piano, but my main influences now would include David Bowie, Sufjan Stevens, Phoebe Bridgers and Fiona Apple."
For the self-produced album, the versatile former Larne Grammar School pupil had to teach himself how to record, mix and master the audio for its release.
"It was completed in just over a month, save for the two tracks recorded in March for the Abraham's Daughter EP which reappear on this album, which was recorded by my university classmate Lewis Murray."
The experience of playing the piano for nearly two decades - including successes at Larne Music Festival - and performing at classical concerts across Northern Ireland should also stand Conn in good stead as he pursues his dream during the pandemic.
Click here to read: Larne musician's new stage show for when the curtains go back up.
Thank you for reading this article. We're more reliant on your support than ever as the shift in consumer habits brought about by coronavirus impacts our advertisers. Please consider purchasing a copy of the paper. You can also support trusted, fact-checked journalism by taking out a digital subscription of the News Letter.