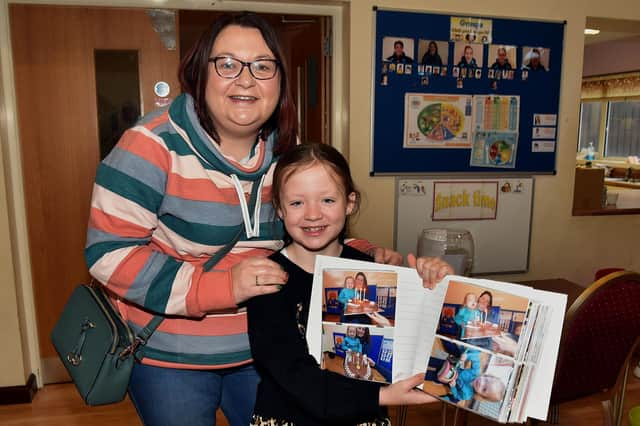 In pictures: Epworth Playgroup in Portadown marks 10 years with special coffee morning
There was time for celebration as Epworth Playgroup in Portadown marked its tenth anniversary with a special coffee morning on Saturday.
Published 20th Nov 2023, 12:21 GMT
Updated 20th Nov 2023, 12:22 GMT
Children attending the playgroup, along with past 'pupils', parents and friends joined playgroup directors for the occasion.
A spokesperson for the playgroup thanked all who attended and made the event so special.
"It was lovely to see parents old and new and to see children who have been with us over the years and how they have grown. We would like to thank Julie Flaherty for closing out our speeches with a personal and heartfelt touch from her own experience entering our doors. It was great to see Carla Lockhart MP and Jonathan Buckley MLA in attendance supporting the playgroup in the local community.
"A big well done to past pupil Annie Stewart winning our colouring competition. Thank-you to Asda and Tayto for their generous donations.
"Many thanks to you all for your support of the playgroup over the last 10 years and hopefully for the many more to come."
Photographer Tony Hendron went along to record the happy smiles of the occasion.