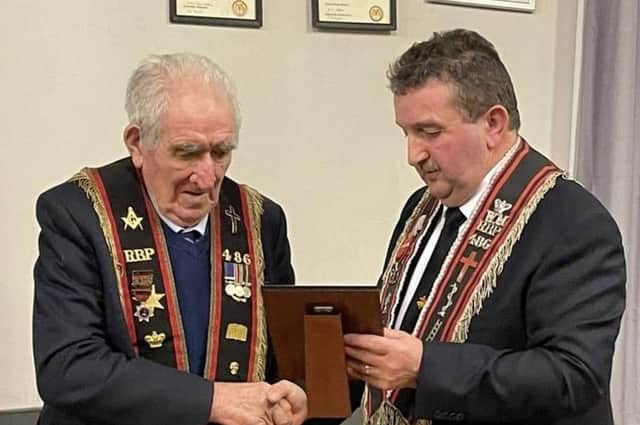 In pictures: RBP Ballyoglagh marks 70 years of service from loyal member
The monthly meeting and Installation of Officers took place in Ballyoglagh Orange Hall on March 21.
Published 22nd Mar 2023, 10:49 BST
Updated 22nd Mar 2023, 15:43 BST
Worshipful Master Sir Knight Brian Brown Snr, assisted by the Deputy Master Sir Knight Cyril Quigg, welcomed Sir Knights from counties Antrim and Londonderry.
Having joined the Preceptory in April 1953, Sir Knight Sandy McMullan was presented with a Commemorative Plaque and Jewel to mark 70 years service. He was presented with them by the Worshipful Master and the Worshipful District Master of Ballymoney RBDC No.5 Sir Knight George Black.