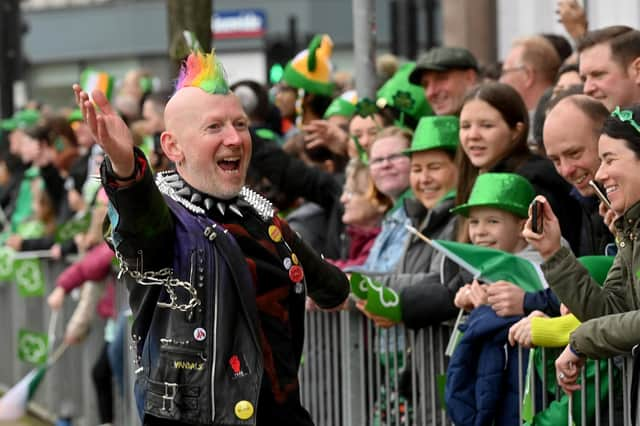 In pictures: St Patrick's Day parade brings colour and spectacle to Belfast
Thousands took to the streets of Belfast to celebrate St Patrick's Day in one of the biggest festivities to take place in Northern Ireland.
Published 17th Mar 2023, 16:25 BST
Staged by arts organisation Beat Carnival, the carnival cavalcade revisited the city's vibrant musical stories with a theatrical pageant of pop, punk, pomp and disco.
The parade theme, Voices Of Belfast, was portrayed in an imaginative display of people and costume, music and dance, circus and theatre which made its way through the city which was packed with spectators.
The colourful spectacle also marked the 25th anniversary of the 1998 Good Friday Agreement.