Allison Busby and Aaron Bartley are set to wed at Dunamoy Cottages and Spa on May 6 as millions tune in to watch King Charles III's coronation on television.
The couple, who have been together since September 2020, admit to being "a little apprehensive at first" when the coronation date was revealed, but are "full of excitement" as their special day approaches.
Allison and Aaron, who are both chartered accountants, explained: "We were a little apprehensive when the date was released, but it didn't end up impacting us. At least no-one will forget when we got married.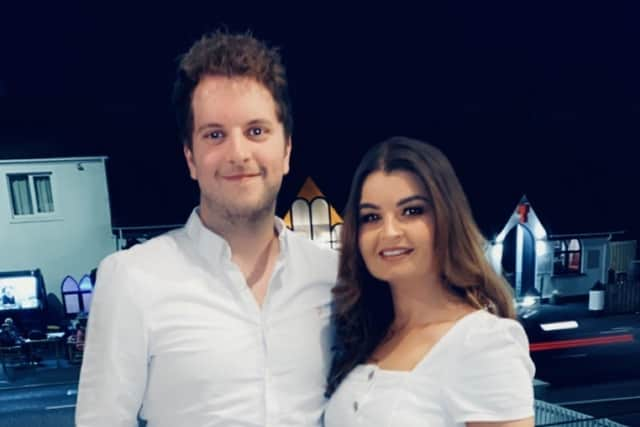 "We picked our date in June 2022 as our anniversary is September 6 and we wanted a weekend Spring wedding."
The pair, who both attended Ballyclare High, before reconnecting during the lockdowns, got engaged in April 2022 during a Caribbean cruise for Allison's 30th.
Wishing the couple well, Allison's mum Margaret said: "Allison's father and I, and I know I speak for Aaron's parents Christine and Ivor Bartley, wish them all the luck in the world and I hope they have a wonderful wedding day."
Allison and Aaron have supported local businesses for their big day. They will marry at Dunamoy in Ballyclare and have their reception there.
Allison's dress is from Naomi Bridal, Paul Crawford will be photographer, The Cedar Tree will supply the flowers, the jewellery is from Blooms and Bird and Blossom Balloons will decorate the room.
This Way Up from Larne will provide the entertainment and Holly McNaghten will do the make-up.