The choir was formed in 1998 under the leadership of John Dooris who had been choirmaster of Larne Male Voice Choir and Glenlough Ladies Choir. He took over the musical direction of both choirs from Rita McLoughlin and amalgamated them into a mixed voice choir.
The new choir proved to be very popular and there was quite a rapid growth in new voices over the first years.
Under John's leadership and with the excellent accompaniment provided by a young and very talented pianist, Richard Barnes, the choir presented concerts, accepted many church engagements and competed in music festivals across Northern Ireland and beyond.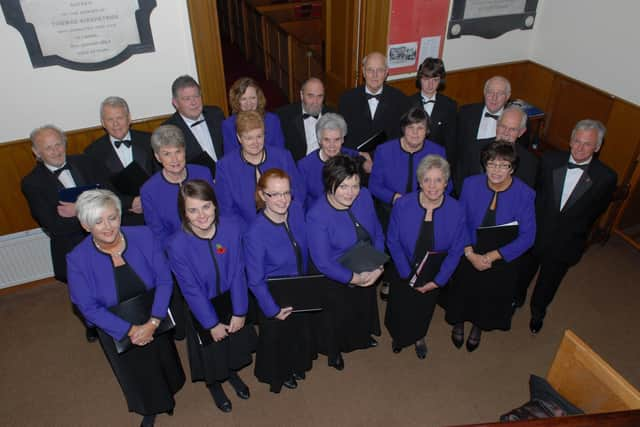 Shortly after formation, the choir settled into the church hall at St Cedma's where members still rehearse on Tuesday evenings.
The choir repertoire is extensive in both sacred and secular music. Concerts have been an annual feature both at Christmas and in spring. The presentation of Stainer's Crucifixon and Bach's St Luke's Passion have been given in many local churches from Larne to Cushendun.
Highlights in the 25 years have been visits to the Advent Festival in Vienna in 2000 and 2019 and entering the Verona International Choral Competition in 2003 where the choir gained a silver award and heard many superb choirs from Europe, America and Australia.
Nearer to home, Larne Concert Choir has collaborated with various choirs from Dublin to Donegal in presenting concerts. Perhaps the most prestigious collaboration has been with Glasgow Phoenix Choir with whom the local singers performed in Glasgow and Belfast Cathedral as well as closer home.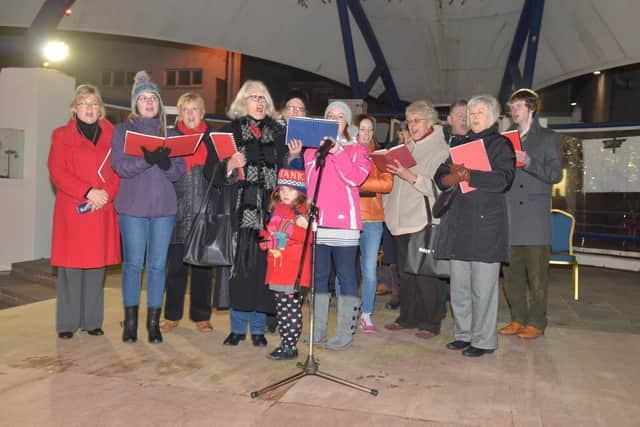 This year the choir entered its first competition in several years and supported Larne Music Festival in restarting its choral competition.
"We were very pleased to win the Mixed Voice secular competition, particularly since John Dooris had been instrumental in the renewing of the festival after many years," a choir spokjesperson said.
"We are celebrating our 25th year at a party to which all past members are invited and also recently in welcoming several new members. Anyone who would like to try out choral singing will be made most welcome any Tuesday evening."
A 25th anniversary concert is being planned for the autumn.
Anyone who would like to get in touch with the choir can do so via its Facebook page.