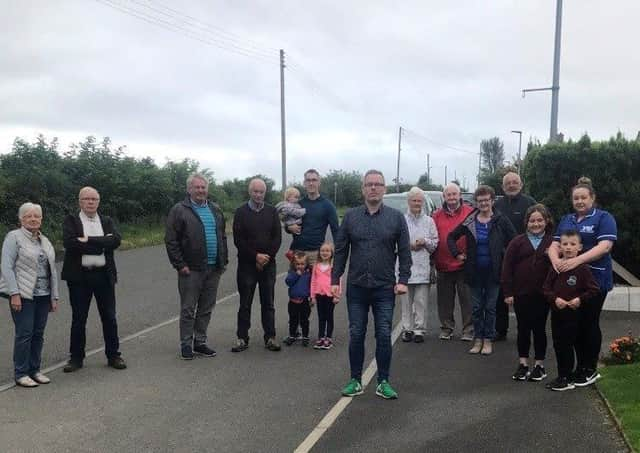 Lawrencetown residents take action on speeding
Residents of the Point Road in Lawrencetown have taken action on the 'constant speeding' in the area by gathering a petition that calls for a reduction in the speed limit and consideration of speed calming measures and have enlisted the support of the ABC Lord Mayor, Councillor Kevin Savage.
Cllr Savage said: " I have already engaged with the Department of Infrastructure in relation to this matter, and have asked that they come to the Point Road and meet with residents to hear first hand their concerns. There are families who can't even let their children out to play because of the speeding issue. The petition, signed by all residents demonstrates the strength of feeling in the area."
At his request the PSNI conducted speeding operations in the area which have resulted in warnings and tickets being issued.
Cllr Savage said: "We have recently had the Minister introduce speeding restrictions outside schools, which is very much welcomed, however, the Department must engage with and address the concerns that residents across this borough have with speed limits on certain roads".