Making the announcement, Northern Ireland's Regional Trustee, Valerie Cobain, said: "On National u3a Day we are planning to launch a publicity drive to let people know that nearly all of our 25 groups will be up and running again in September, subject to any further Government advice on restrictions due to the pandemic.
"More than ever people with time on their hands want to get back to activities and interests that keep mind and body fit. We have had an unprecedented year when contact with friends and family was suddenly interrupted. It's as if we have been suspended in time.
"Now we want to move forward, to see our friends and to 'learn, laugh and live' again.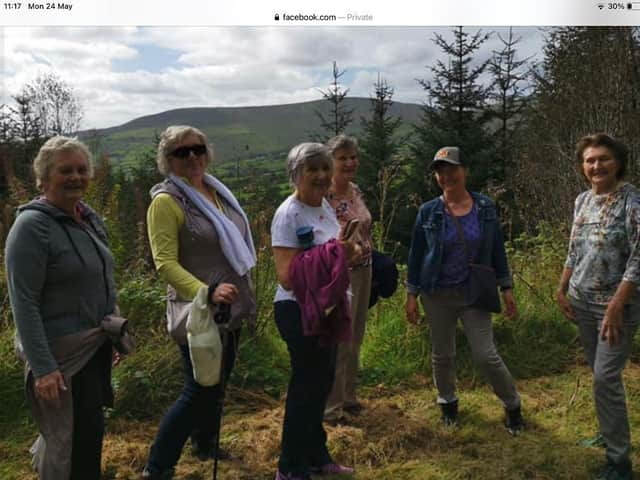 "Ask many people what retirement is all about and they might say - more time to travel, enjoy hobbies, and spend time with family. But when it actually happens and when you walk away from work for the last time, it can also feel like a loss. Loss of identity, the company of colleagues and, perhaps most impactful of all, the loss of structure in your day to day life which can be daunting. Whilst that lack of routine can be liberating, it can also be very unsettling, especially in the early days."
The u3a is an international organisation where members form interest groups dedicated to continued learning on a self-help basis. There is a wide variety of activities on offer across the groups, such as walking, gardening, art, book clubs and languages, to name but a few.
Valerie added: "Whilst u3a has a very informal structure and is run by members for members, there are also opportunities to join the committee and help with membership support. It is a self-help organisation and the more members who step forward to offer their skills, the more activities and interest groups will be on offer and the more rewarding the experience will be in every way. There's something to interest everyone."
Annual membership costs very little, usually between £10 and £20. Some activities charge a small fee to cover the hire of venues and light refreshments.
The local group is Sperrin u3a. Its members are from the Cookstown, Moneymore, Desertmartin, Draperstown, Tobermore, Maghera, Castledawson, Bellaghy, Toome, Randalstown, and surrounding areas.
Sperrin has a standing invitation to potential new members to attend one or two of its monthly meetings. The next meeting is on June 11 with guest speaker Bruce Clark, journalist, author and historian. Bruce will give a talk on the life of Charles Thomson, the American founding father who grew up in the town land of Gorteade, Upperlands.
Thank you for reading this article. We're more reliant on your support than ever as the shift in consumer habits brought about by Coronavirus impacts our advertisers.
Please consider purchasing a copy of the paper. You can also support trusted, fact-checked journalism by taking out a digital subscription of the News Letter.