Lidl Northern Ireland's Sport for Good Schools Programme, in partnership with the UK's leading children's charity the Youth Sport Trust, and championed by six-time Paralympic gold medallist swimmer Bethany Firth OBE, European Championship 1500 metre silver medallist Ciara Mageean, and World Champion gymnast Rhys McClenaghan, launched at a special event held at Queen's University Malone Playing Fields in Belfast.
Nominations are now open for the 2023/24 programme which will see 25 secondary schools across Northern Ireland receive £1,000 in funding for new sports equipment and delivery of a series of mental health workshops, led by the Youth Sport Trust's specially trained athlete mentors.
The group of athlete mentors help young people to think like an athlete to tackle declining emotional wellbeing and resilience, and attitudes to learning. The team, which includes Paralympics athletics champion Michael McKillop MBE, Olympic hockey hero Shirley McCay MBE, and Olympic steeplechaser Kerry O'Flaherty, joined the programme's ambassadors to launch this year's initiative.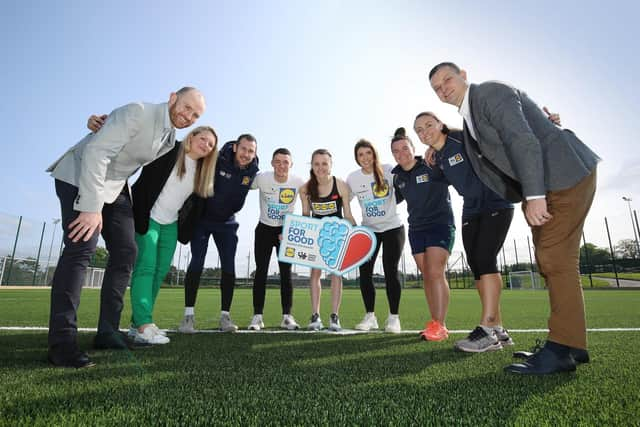 Returning for a third year, Lidl Northern Ireland's Sport for Good Schools Programme educates students on the power of sport for positive mental health, boosting young people's social skills, self-esteem and body confidence, and the positive effect it has on their mental health.
The initiative was developed by the retailer in partnership with Youth Sport Trust after research found that 45 per cent of young people here said their mental health had deteriorated during the pandemic.*
Feedback survey results from last year's programme revealed that 83 per cent of participants felt that the programme had boosted their overall confidence, 75 per cent reported an improvement in resilience and self-belief and two thirds said it increased their enjoyment of exercise. All teachers participating in the programme confirmed their commitment to making improvements to their school's mental health curriculum as a result.
Lidl Northern Ireland Sport for Good ambassador, Rhys McClenaghan said: "Empowering our young people to manage their mental health is more important than ever, and I'm honoured to continue being an ambassador for a mental health initiative that delivers such real benefits to local school students.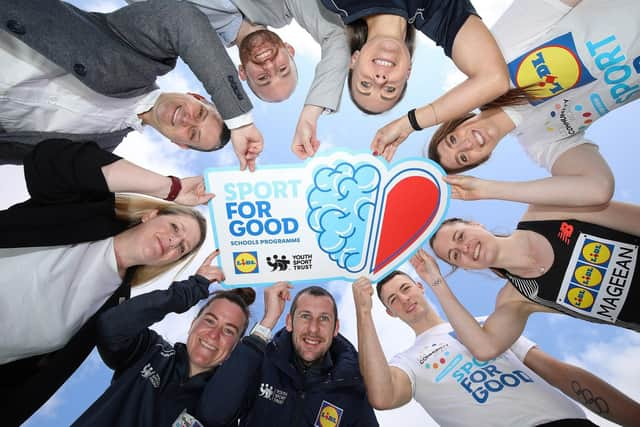 "After winning the pommel horse gold medal at the 2023 European Gymnastics Championships and now training for the 2023 World Championship, I know how important it is to have a healthy mindset as well as a healthy body."
Since 2019, the Sport for Good programme has supported more than 120 sports clubs and schools across Northern Ireland and provided more than £400,000 in funding and equipment to encourage more children to connect with sport.
Lidl shoppers can nominate their local secondary school to win a place on the Sport for Good programme, as well as £1,000 worth of new sports equipment, by visiting their local Lidl store and making a purchase using the Lidl Plus Rewards App to receive a qualifying Lidl receipt containing a 10-digit code. Receipt codes must be submitted online along with the secondary school nomination for a chance to win.