After fundraising efforts by Coolnafranky Park Residents' Group secured the life-saving piece of equipment, the defibrillator was installed by Housing Executive staff on site.
Shane Conlon, grounds maintenance supervisor at the Housing Executive, said: "We were approached by the local community group and we were only too happy to provide a site to house the new defibrillator.
"We were able to advise on issues like power supply, which led to the important decision to purchase a solar powered device.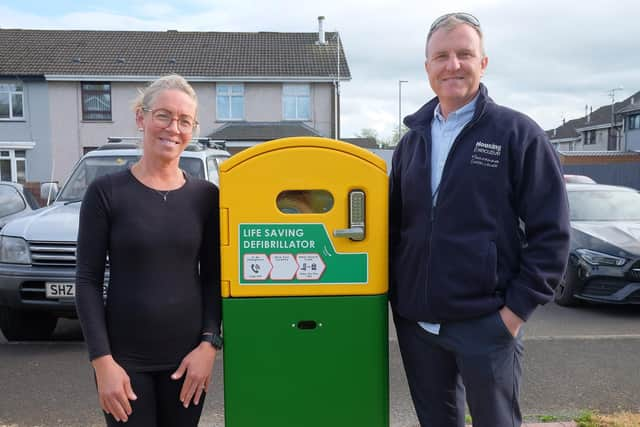 "We then identified a south-facing, sunny and secure spot for the equipment, which hasbeen placed in a central location.
"Work to install the equipment was fairly extensive and included excavating the area and laying new brick paving.
"As well as providing enough brightness to power the machine at this location, it is also the point of greatest accessibility for the whole community so a lot of thought went in to getting this right
"We were only too happy to help in an instance like this and there are further plans to make the site a community focal point, with flower beds and new seating now in the pipeline."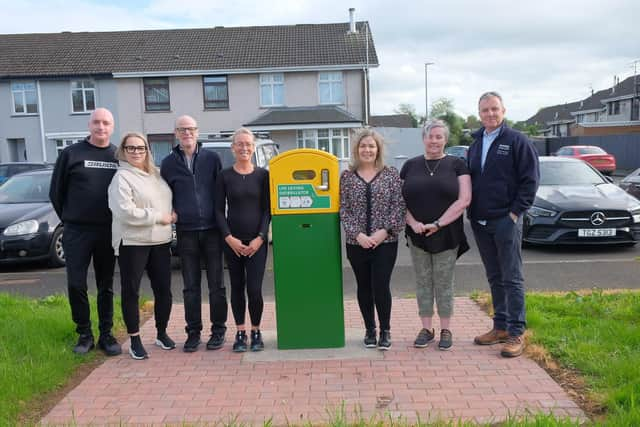 Following the death of a local resident after a cardiac arrest, Coolnafranky Park Residents' Group fundraised £3,500 to buy the defibrillator.
Their actions have inspired others to consider a similar move which could save someone's life.
Group secretary, Eamon Corey, said: "We wanted to ensure going forward that any resident or member of the community nearby would have the best chance possible to survive such a medical emergency.
"Eleven residents are now fully trained on how to use the defibrillator, which could one day save someone's life.
"We are one of the few housing estates to have a defibrillator and we would encourage residents' associations across Northern Ireland to install their own device."
"We hope we will never have to use it, but if we do, it will give that person a better chance of survival.
"Thanks to the Housing Executive for helping secure a place for this important piece of equipment."