Young women who successfully attained the award in 2023 attended the presentation ceremony along with their family, friends and Girls' Brigade Northern Ireland leaders.
The Queen's Award syllabus is a major undertaking for young women.
Over a period of two years working for the Award, the girls were required to undertake six elements: community service; GB company service; submission of an in depth project assignment to a high standard; completion of two initiative tests; pass a two hour written study paper and final interview; whilst also playing an active part in life of their church.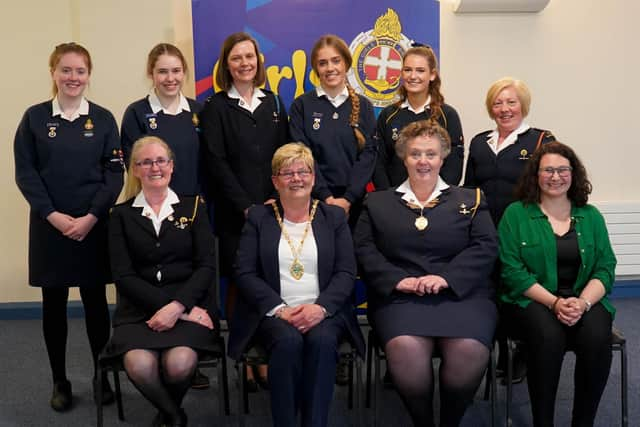 The Queen's Award is the highest award attainable in Girls' Brigade, run to agreed international standards in GB companies all over the world. Nursing homes, charity shops, home and overseas mission teams and youth organisations in NI are just some of the organisations which benefit from over 2,000 hours of voluntary work.