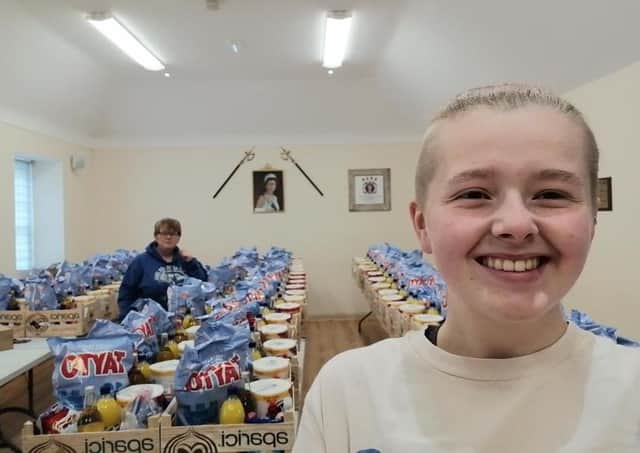 Included in the gift boxes they have helped to put together, which will be delivered to 70 households, is a copy of today's News Letter.
Ian Patterson, who helped to form the group called Drumbo Area Action Committee, said they wanted to give residents a little bit extra on top of what was in coronavirus relief boxes provided by the council.
He said: "We brought seven groups together that meet around the village, in the community hall or the Orange hall.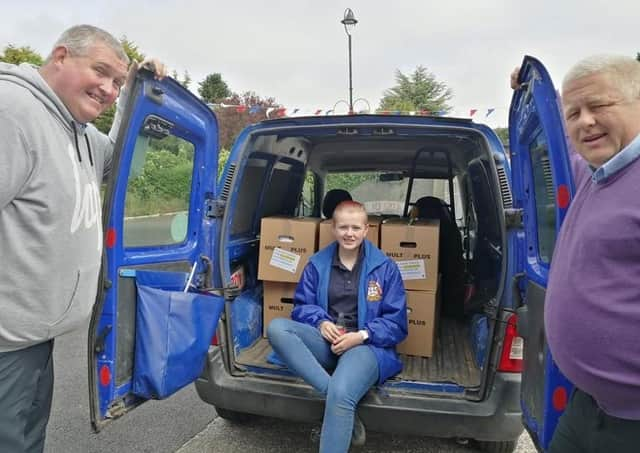 "We applied to the likes of the Community Foundation and to Lisburn City Council for extra funding so that we could provide a little bit more on top of the council boxes which we are delivering for them each Wednesday.
"We decided to include some things of our own, more personal items in the gift boxes as we called them.
"We've been putting things in them like hand sanitizer, kitchen rolls, just the things that weren't in the council boxes, and including a few treats, a wee packet of chocolate biscuits, things like that.
"The local band have put together kids packs with puzzles, sweets and chocolate. The band have got colouring pencils with their names on them, we've got 70 packs of them ready to go.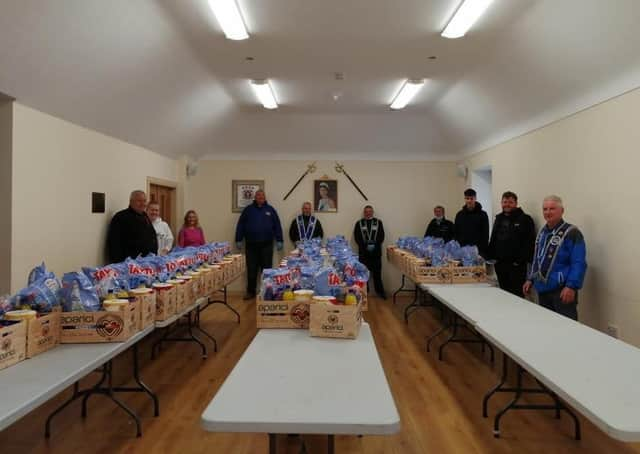 "We've included some of the Stay at Home for the Twelfth documentation in the boxes.
"This week somebody suggested putting in a paper and the News Letter with the Farming Life in it on a Saturday is a good fit."
Packing of the boxes takes place in Drumbo Orange Hall.
The group has already done two deliveries of 220 boxes with the third and final drop off coming today.
Ian said: "This one is the final wee bit of funding we have.
"We're doing another 70 boxes to the local people in need, the elderly and whatnot round the village."
The committee is made up of the local Orange Order, Black Preceptory, Apprentice Boys, flute band, education society and craft class as well as the Pound Bridge District Community Association in Ballylesson.
Ian, who is a member of Irwin's True Blues LOL 1924 and Ballylesson Old Boys Flute Band, said: "We did a leaflet drop away back in first week of March, the week when lockdown was coming in. We put out everyone's phone numbers at that stage, asking if anyone needed help or assistance or if anyone was able to help us to get in contact.
"We have up to 30 volunteers which is great for a small area.
"There are people who are volunteers that aren't involved in any of the organisations."