Mrs McGuigan, who has served as chair and vice chair during her long period of service, has been thanked for her contribution to the event.
Speaking to the Newtownabbey Times on Friday (March 17), Michelle stated: "I first got involved as they were looking for representatives from youth organisations and I'm an officer in Ballyclare Methodist Girls' Brigade.
"I always loved the fair when I was a child, so I was honoured to do my bit to keep the fair running so that my child could experience 'all the fun of the fair'.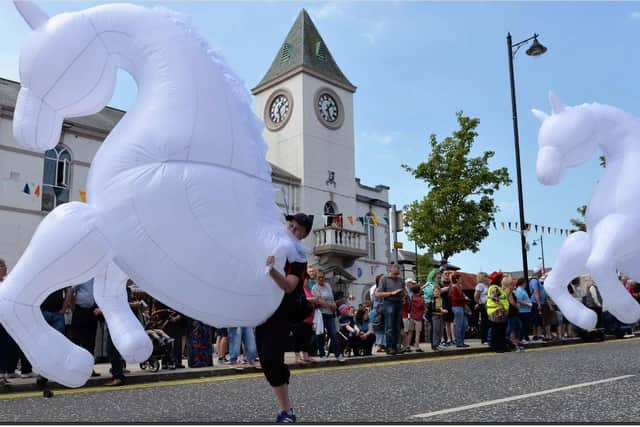 "My highlights would definitely be the introduction of the Soapbox Derby. It is a great family event full of fun. Also, the pet show was always a great event.
"There are great events planned for this year's fair and I want it to succeed. It is part of the town's history and I always feel that if we do not use it, we will lose it. I have decided that now is the time for me to step aside."
Expressing appreciation of Michelle's contribution to the event, Councillor Jeannie Archibald-Brown, committee chair, said: "I would like to take this opportunity to thank Michelle for her commitment and dedication. I wish her the very best for the future.
"The success of the May Fair is down to the hard work of the committee which works rights through the year to make preparations. I trust this year's fair will be a great success, as always."
Mrs McGuigan said her departure from the organising committee coincided with a new provider for the fair's amusements being confirmed. The contract award followed an Antrim and Newtownabbey Borough Council procurement process.
She added: "I have given 20 years of my life to the committee. I love the May Fair and I wish them every success for the future, but following the news that Cullen's Amusements will not be involved, I am deciding to step down.
"Cullen's are part of the May Fair tradition. Friendships have been built with residents over the last 40 years. I have a disabled brother, Gary. When he was younger, he was always well looked after by the Cullen's ride operators."