Michael Timmons from Lower Ballinderry travelled around all six counties of Northern Ireland in a Massey Ferguson 390 beginning on April 27 to raise funds for The Mandeville Unit at Craigavon Area Hospital, which is a specialist treatment centre for cancer patients.
Michael's own late wife Joan was treated at the Mandeville Unit over a period of several years and received exceptional care.
As cancer is unfortunately something that the vast majority of people have experience with in some form or another Michael set himself the challenge of taking on this tractor run in order to raise vital funds for the work of the Mandeville Unit.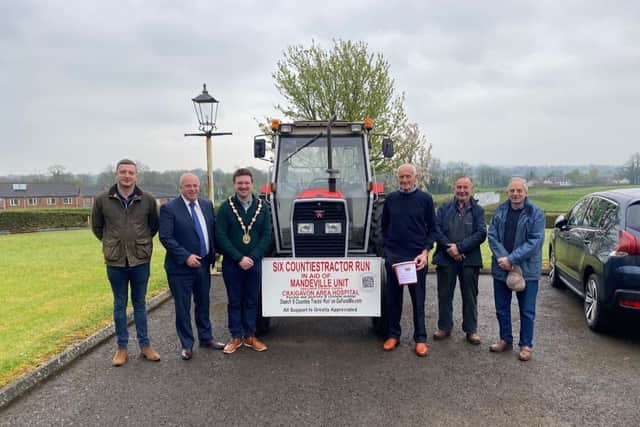 All monies raised will be going directly to this very worthy cause. Any donations no matter how small are greatly appreciated.
Michael recently held a street collection in Lisburn and would like to thank everyone who supported him and made a donation on the day.
He would like to thank the public for their generous donations towards the Mandeville Unit, Craigavon Area Hospital during the street collection held in Lisburn City Centre on April 7, 2023 as part of his fundraising for his Six Counties Tractor Run.
The street collection raised a total of £148.82.
Michael would also like to give a special thanks to the staff of Jeffers Home Bakery for their generous support. The popular bakery recently held a raffle for customers to win a hamper, with the proceeds being donated to support Michael's fundraising effort.