Lurgan based bookmaker Tommy French awarded five-figure sum over false allegations of money laundering for drug gang
​A Co Armagh bookmaker is to receive a 'five-figure sum' in damages over false podcast allegations he manipulated a prize competition to launder money for a drug gang.
Watch more of our videos on Shots! 
and live on Freeview channel 276
Visit Shots! now
The programme's broadcasters also issued an apology to Thomas French as part of a settlement in his defamation action.
Mr French heads up a family run independent bookmakers, with six shops operating in parts of Northern Ireland. He also runs the popular skills-based prize draw 'Tommy French Competitions'.
-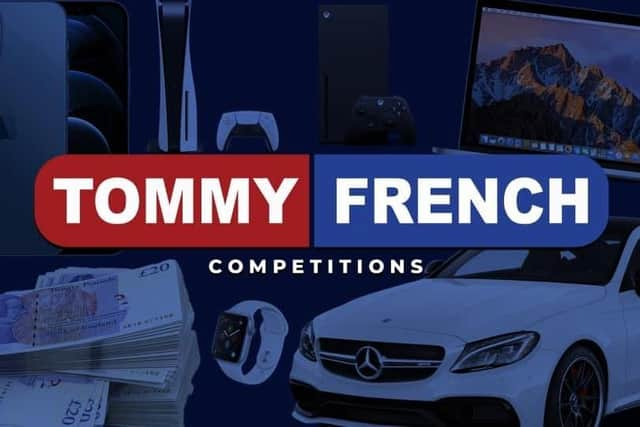 -
The turf accountant sued Conor McSherry and Kevin Muldoon after bogus allegations were made in an episode of the 'Fellaship Podcast'.
Proceedings centred on an episode entitled 'Crime after Crime' which was broadcast in February but has now been removed.
At the High Court in Belfast last Wednesday (September 13) counsel for Mr French announced that a resolution has been reached in the case.
Reading an agreed statement, Peter Girvan said: "During the podcast the defendants published defamatory allegations against the plaintiff, including that the plaintiff manipulated the outcome of the prize competitions so as to launder money for a drug gang.
"In broadcasting these entirely false claims the defendants were repeating previous false claims made on social media.
"The defendants accept that these allegations are untrue, unfounded and should never have been published."
Mr Girvan confirmed: "The defendants have previously removed the podcast from publication and agreed to pay the plaintiff a five-figure sum by way of compensation for the defamation and in respect of his legal costs." The exact scale of the pay-out remains undisclosed. But the court heard Mr French will be entitled to judgment for £50,000 if Mr McSherry and Mr Muldoon do not adhere to the terms of settlement.
"The defendants agree that this sum represents the appropriate level of damages to be paid for publication of the seriously defamatory and untrue statements during the podcast," Mr Girvan said.
"In addition to formally acknowledging that the statements were entirely untrue and ought never to have been published, the defendants wish to apologise to the plaintiff for the distress, embarrassment and offence caused to the plaintiff and his family by the podcast."
Outside court the bookmaker's solicitor said he was compelled to take legal action because of the seriousness of the defamatory allegations.
Darragh Carney of Johnsons law firm said: "Mr French is pleased to confirm that his defamation claim against Conor McSherry and Kevin Muldoon has settled. This action was brought following the broadcast of a Podcast entitled 'Crime after Crime' on or about 5th February 2023. In the course of this podcast, he was defamed when it was alleged that he manipulated the outcome of his prize competitions in order to launder money for a drug gang.
"Mr French was compelled to take legal action given the serious defamatory allegations made. Mr French considers that he has now been fully vindicated and is happy to bring these proceedings to a close. Our client hopes that this settlement will act as a deterrent to those involved in disseminating falsehoods on social media and other platforms.
"Mr French is very satisfied with the settlement, which includes payment of a five-figure sum by way of compensation for the defamation of his character and in respect of his legal costs together with the following apology which was read in open Court."