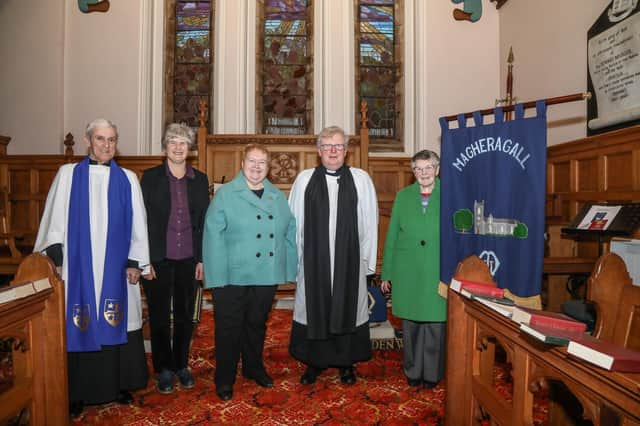 Magheragall Parish celebrates Mother's Union 80th anniversary
A special service was held recently at Magheragall Parish to celebrate the 80th anniversary of the church's Mother's Union.
Published 26th Jan 2023, 16:14 BST
Updated 26th Jan 2023, 16:15 BST
The church welcomed visitors from neighbouring Mother's Unions and the service was led by the Rector Nicholas Dark and Lay Reader John Williams.
The Mother Union's Diocesan President Sally Cotter also addressed the service.
A spokesperson said: "The Mothers' Union would like to thank our church for all the support we receive throughout the year for the many different projects we support."