A spokesperson for Mullabrack Accordion Band said members would love to see a good turnout of bands and spectators to help them celebrate the special milestone.
When does the parade start and what route will it take?
The parade begins at 7.30pm and takes the following route: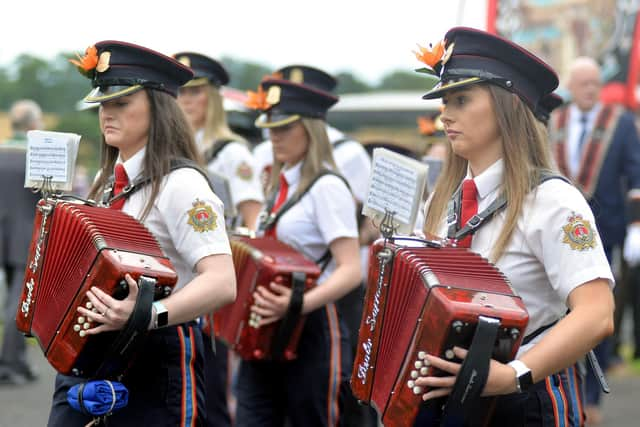 Main Street
Castleview Road
Fairgreen Road
Newry Street

Main Street

Castleview Road / Masonic Hall
Which bands are taking part?
According to the Parades Commission, the following bands are expected to join the parade.
Mullabrack Accordion Band
Tullyhappy Accordion Band
Belleek Accordion Band
Markethill Protestant Boys
Kilcluney Volunteers
Enagh Accordion Band
John Hunter Accordion Band
Cormeen Flute Band
Knockanin Accordion Band
Drumderg Flute Band
Synotts True Blues
Ardarragh Accordion Band
Mavemacullen Accordion Band
Ballytyrone Accordian Band
Corkley Pipe Band
Armagh True Blues Flute Band
Pride of the Birches Accordion Band
Allistragh Flute Band
Pride of Ballinran Flute Band
Ballyrea Boyne Defenders
Carnagh Accordion Band
Hamiltonsbawn Silver Band
Tyrones Ditches Pipe Band
Tullyvallen Silver Band
Bessbrook True Blues Flute Band
Aughnagurgan Accordion Band
Portadown Defenders Flute Band
Upper Bann Fusiliers Flute Band
Downshire Guiding Star Flute Band
Moneyslane Melody Flute Band
Derryfubble Accordion Band
Drumbanagher Accordion Band
Aghvilly Accordion Band
Loyal Sons Benagh Flute Band
Hillhaven Flute Band
Corbet Accordion Band
Ballymacall True Blues Flute Band
South Down Defenders Flute
Mullabrack Accordion Band
Donaghmore Accordion Band
Knockloughrim Accordian Band
Monaghan Fife & Drum Band