Mid and East Antrim Good Relations Officer highlights importance of engaging with NI's 'diverse communities'
A 'new and neutral voice' is what every 'good' relations officer should bring to the heart of Northern Ireland's diverse communities.
Watch more of our videos on Shots!
and live on Freeview channel 276
Visit Shots! now
This is the opinion of John Read, Mid and East Antrim Good Relations Officer, who gave an insight into the job he loves during Good Relations Week (September 18-24).
John spends most of his time on the ground, at the heart of the communities, listening to and supporting the residents who live there.
He has been working for the Housing Executive for 25 years and has been a Good Relations Officer for 12 years.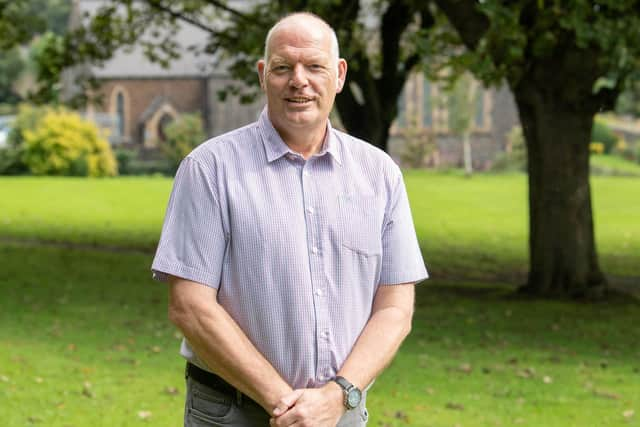 The qualities essential to be a 'good' relations officer are, he believes, "empathy, a good listening ear, integrity, selflessness, commitment and loyalty. Also the ability to engage, enthuse and enable communities."
Previously, John worked as a neighbourhood officer dealing directly with a range of customer issues and problem solving on estates.
He also worked as a concierge in high-rise Housing Executive properties.
John added: "I'm a volunteer youth worker with 35 years' experience in the community altogether. I also previously worked with the Northern Trust. My work as a neighbourhood officer and as a concierge gave me a firm grounding in community work and engagement.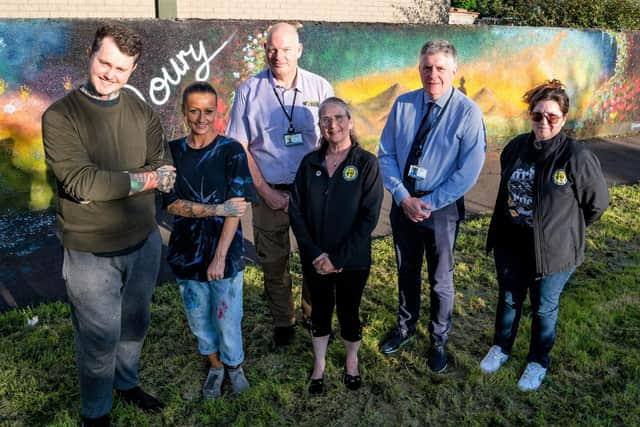 "Good relations is engaging with the diverse community in which we live, delivering tangible outputs, and building trust with positive interventions which can benefit everyone."
Every day is different for the MEA Good Relations Officer; John could be meeting a wide range of community representatives, dealing with applications, or assisting the community to resolve difficult issues. He may be assisting patch managers at a local level, or engaging with statutory, voluntary and political
The most rewarding part of the job, meanwhile, is seeing the positive changes across communities which are a direct result of good relations, interventions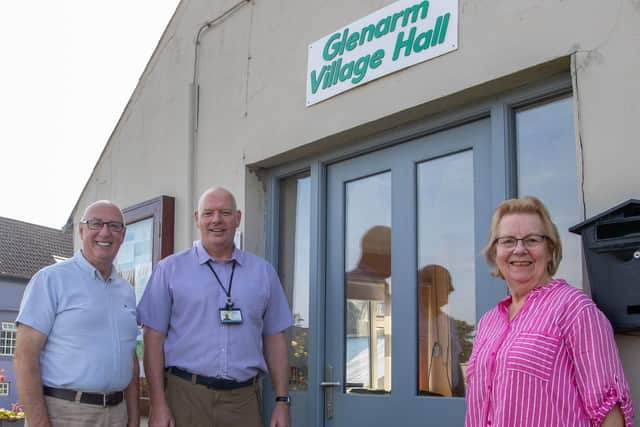 "It is so encouraging when I receive messages of thanks from fellow employees, community groups and representatives. Delivering a PEACE IV project to 15 groups across Mid and East Antrim was also very rewarding," he said.
The role, however, is not without its challenges. "My work involves engaging directly with communities. Gatekeepers in communities sometimes need to look further and grasp the opportunities that are out there. This can be challenging sometimes. As a GRO, I can sometimes bring advice, and assistance as well as a neutral voice to a community, which did not exist beforehand.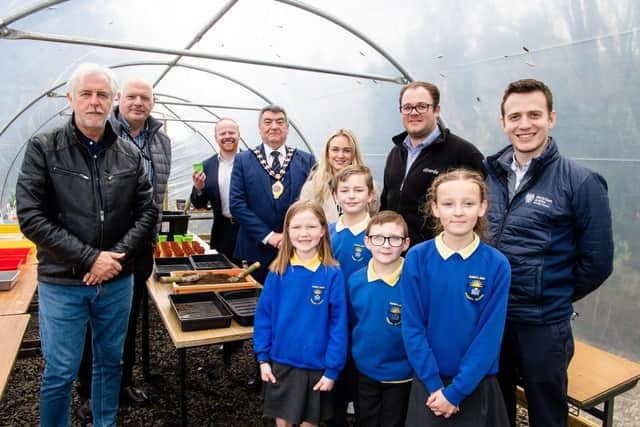 "Engaging with communities can sometimes be problematic as groups and individuals are all-different and need different approaches. Negativity and a
fear of the unknown can always affect delivering good relations locally but a good empathetic GRO can enthuse communities and representatives."
John's long career with the Housing Executive has been enhanced by having fantastic work colleagues. "Jennifer Hawthorne was my line manager when I first
started as a GRO and was always very helpful as a mentor. Jennifer was my inspiration to work in communities and deliver the best outcomes for everyone."
Good Relation Officers deal with a raft of relational issues. "Being a GRO can be difficult especially with gatekeepers in communities. I always approach the
community with no baggage or hidden agendas and do not raise expectations. I deliver what I say I will deliver to the best of my ability and have found this is always the best approach," John said.
"A community will always have tensions and issues that need to be addressed in a sympathetic manner and mediation can be offered to resolve issues that cannot be dealt with short term. Working with local offices and patch managers is also key to resolving issues.
"The shared-housing programme is critical to developing future good relations. Good stable housing and a settled community always creates a good positive environment to nurture good relations."
"The Housing Executive is key to so many future developments and opportunities across the province. My position enables me to deliver our good relations strategy and with the funding available this assists communities to deliver projects, which impact positively on hundreds of people across many areas.
"Communities are always changing but face the same issues irrespective of whatever social constraints they face. I would see positive outcomes in the future of these communities as long as good relations is highlighted and delivered.
"Young people are key as they are our future customers and tenants. They will be delivering good relations outcomes in the future across many different communities. A career delivering good relations can be challenging but very rewarding."
Meanwhile, race relations are a key issue for John working in Mid and East Antrim. "We have engaged and funded a number of providers such as the inter-ethnic forum in Ballymena to deliver bi-lingual advisors and deliver joint projects with the shared housing advisory panel to build good race relations."
Re-imaging within the built environment is also a vital component of good relations work. John added: "The built environment that communities live in is key regardless of the individual's background and social status. I have worked with communities across north, south, east and west Belfast over my time as a GRO to re-image, develop entrance features and artistic visuals that meet the approval of the residents and bring a more positive image to these areas.
"Developing key role models as part of this re-imaging work for young people is critical, as they are the leaders of the future.
"I recently attended the opening of a youth-inspired mural in Doury Road, Ballymena funded by the Housing Executive and a project in Glenarm with the community association, which were both very successful."
And to any young person thinking of becoming a Good Relations Officer, John said: "I would advise that work is sometimes difficult and always requires diplomacy. However, it is highly rewarding especially when projects are successful and feedback from communities is positive, because this is a sign that you have delivered healthy good relations in the right place at the right time."