It is not difficult to see why. Everyone has at some stage sent cards from holiday, or bought a card of their favourite star, or just bought a card of a design that appealed.
Postcard collecting can, and does, take many forms. Many people collect views of the town or village in which they were born or brought up.
Others seek views of where they live now so that they have some idea of the changes that have taken place over the years.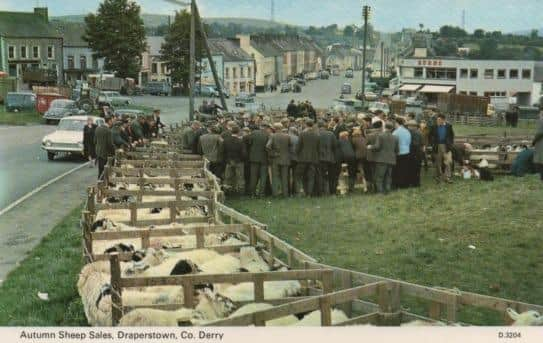 Often a local photographer will have produced cards showing scenes and events of his locality and, perhaps, a little way beyond.
Such cards, often produced in very limited numbers, are scarce today and are also very much sought after by students of local history.
David Lennox, who grew up in Lissan has accumulated a massive collection of local topographical postcards.
On Tuesday, February 7, Ballinascreen Historical Society will enjoy a feast of nostalgia as the audience is taken on a virtual tour of the villages and towns of South Derry.
The images will be particularly clear and detailed because they will be displayed on the large screen in Draperstown's Workspace Community Hub (50 High Street).
David will begin his presentation by detailing the general history of postcard publishing and also explain how his own interest in the hobby developed.
This enthralling and entertaining evening will conclude with a very brief AGM followed by the usual refreshments. Everyone will be made most welcome to this public event which commences at 8pm.