Prestigious accolade for Monkstown Boxing Club counsellor
A children's trauma counsellor, who supports young people at Monkstown Boxing Club, has been recognised at the Mighty Women NI awards.
Watch more of our videos on Shots! 
and live on Freeview channel 276
Visit Shots! now
Michelle Duffy, who provides vital counselling to teenagers at the Cashel Drive facility, picked up the Mighty Women NI 'Inspirational Women in the Community' award.
Detailing her own personal story and how she wants to support young people, Michelle explained: "Not only am I a social worker and therapist, but I am a survivor and that has been a massive part in why I chose this path of becoming a therapist and social worker in the first place.
"My own journey has been marred by trauma, abuse, and neglect during my childhood. I was sexually abused at age four and by the time I was 12 I had been sexually abused by four different men, so I know what it feels like to be lost in a world of pain and confusion, with no one to turn to, listen, or to understand the silent cries for help that were often evident in my behaviour.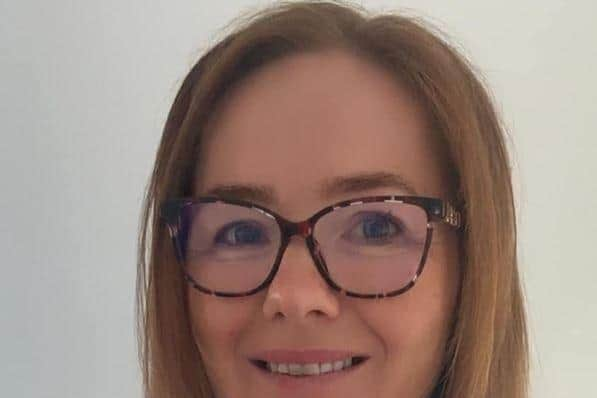 "My experiences, as painful as they were, continue to be the driving force in my work with young people. I want to ensure that no child or young person ever feels as alone or suffers for as long as I once did."
She added: "My personal history is of trauma, neglect, sexual, physical, and emotional abuse, alongside living with parents with addictions and mental health issues. The suicide of my mother in 2007 and the most recent traumatic loss of my brother in February 2023 has given me an innate understanding of the struggles that many children and young people face.
"It's a connection that allows me to bridge the gap between their pain and the hope for a brighter future. I want to be the person who listens when they need to speak, who understands when they feel misunderstood, and who guides them towards healing and resilience. I want them to know that they are not alone, that they are seen, heard, and valued."
Commenting on her involvement with Monkstown Boxing Club and the support services available, Michelle stated: "I took on this role at Monkstown Boxing Club because I realised this was a fantastic opportunity to work with and help children and young people in the community who normally wouldn't be able to access these services.
"They run alternative education programmes for young people who can't maintain education in mainstream, they bring them out into the club and they get them their GCSEs, which I think is phenomenal.
"They have built me a cabin in their carpark to provide mental health support because they were finding a lot of young people were coming in with trauma, anxiety, and more. Lots of people cannot afford to pay for private therapy and the club stands where I sit – in that I never want money to be a barrier to people accessing support.
"I think because I was that young person, so it is very close to my heart."
The club is hosting a gala evening on November 24 to celebrate 40 years in the Newtownabbey community. Funds raised at the event will support the services provided at the club. For more information, or to sponsor a table, email [email protected]