Professor Jocelyn Bell Burnell: new Dundalk Institute of Technology building named after Co Armagh scientist
A world renowned Co Armagh astrophysicist has had a new building unveiled in her name at the Dundalk Institute of Technology (DkIT).
Watch more of our videos on Shots! 
and live on Freeview channel 276
Visit Shots! now
Lurgan-born Professor Jocelyn Bell Burnell was a postgraduate student at Cambridge University when she discovered the first radio pulsars in 1967.
The discovery earned the Nobel Prize in Physics in 1974 although Prof Bell Burnell did not receive the award herself.
Prof Bell Burnell's commitment to excellence in science and her belief in providing accessible education led DkIT to seek permission to name its new state-of-the-art science building after the inspirational scientist and everyone associated was thrilled when she attended the opening along with Simon Harris TD, Minister for Further and Higher Education, Research, Innovation and Science.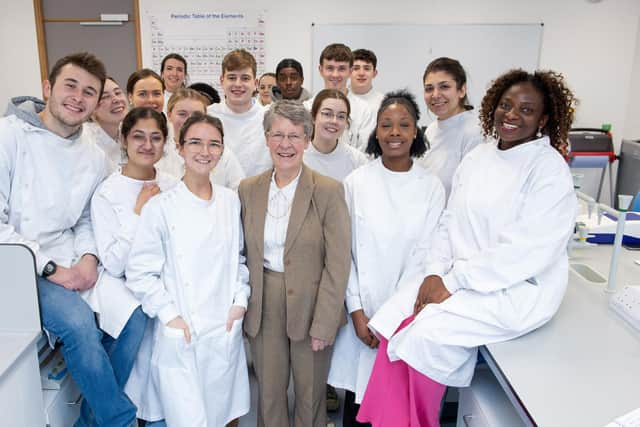 Dr Diarmuid O'Callaghan, president of DkIT said the Insitute was "at the forefront of delivering excellence in higher education" in the area.
"Our new 1,300 sqm science building, provides state-of-the-art facilities for both undergraduate, postgraduate and PhD students. It will allow us to develop a number of new courses to meet regional and national needs in the sector and will lead to increased intake of students in both existing and new programmes.
"Professor Jocelyn Bell Burnell has been a visionary in her field of expertise, astrophysics, and has relentlessly championed under-represented groups. We hope to emulate her example in the Jocelyn Bell Burnell Science Building".
Simon Harris TD, commented: "It's great to be here at the Dundalk Institute of Technology to officially open the new STEM extension and what is a really important development for higher education in the North Eastern region.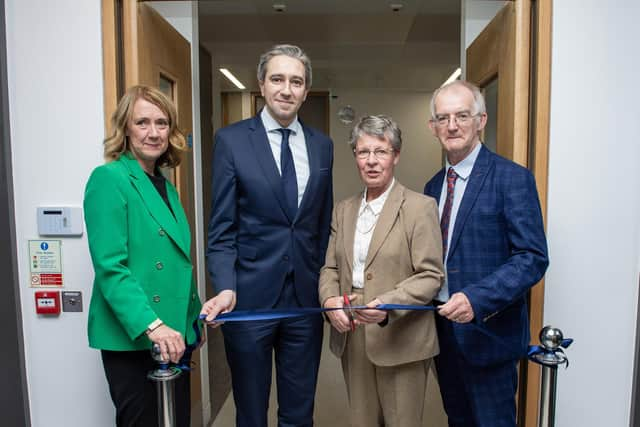 "The construction of this building will improve the educational experience for current and future generations of students.
"Apart from being a scientist from the region, Dame Bell Burnell represents inclusivity and improved education pathways for all, an area that is very close to my heart.
"Honouring Dame Bell Burnell in the naming of the building will provide greater opportunity for science students in the North-East and DkIT will also be recognising the achievements of a trailblazer of her time, who is also providing opportunities for a wider cohort of students in science than otherwise may have been the case in years past."
Dr Edel Healy, Head of School of Health & Science said: "As the leading higher education provider in the region we are completely committed to STEM, one of the fastest growing industry sectors both locally and nationally. With this investment we plan to increase capacity on Life Science, Health Science and Agri-Food programmes, helping us to meet the growing demand from employers in our region for high-quality graduates in these specialised areas.
"One of the exciting additions is its innovative new cell culture facility. Designed to accommodate the culture of cell lines, DkIT students will now get direct experience with the technologies and processes commonly used in current, sophisticated biotechnology settings. The commercial value of biotherapeutic medicines is forecasted to grow exponentially in the next few years.
"The success of the Irish biopharma industry is internationally recognised and this new cell culture facility at DkIT will provide our students with the most up-to-date skills, training, research, and innovation opportunities for the manufacture of biotherapeutics. This facility will also support collaborations with our industry partners, such as WuXi Biologics, ABP Food Group and Almac".