Wilsons Auctions, one of the leading auction companies specializing in seized assets, is presenting a remarkable opportunity over the next few days for luxury car enthusiasts and collectors.
Wilsons' latest online luxury goods auction features a 2012 Rolls Royce Ghost seized under the Proceeds of Crime Act from the owner who was at the forefront of a multimillion-pound narcotics ring. In total, the group have been ordered to repay a hefty £800,000.00 confiscation order stemming from their illicit gains.
With under 49,000 miles on the clock, the luxury vehicle will be sold to the highest bidder at Wilsons Auctions on behalf of a law enforcement agency committed to combating organised crime.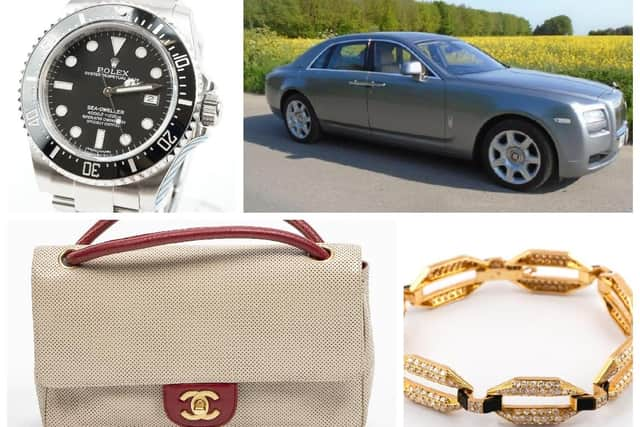 Allan McKenzie, luxury goods auctioneer at Wilsons Auctions, said: "This 2012 Rolls Royce Ghost is a stunning example of automotive craftsmanship and an excellent acquisition for any discerning buyer."
Other items listed in the catalogue for this auction include an excellent Patek Philippe Nautilus watch, multiple Rolex models, designer handbags from big names such as Burberry, Louis Vuitton, Gucci and Chanel and a fabulous range of exquisite diamond jewellery.
The online auction started at 11am on May 26 and runs to 110am on May 31. Prospective buyers can register on the Wilsons Auctions website, where they can also find additional information about the auction and the bidding process.
Wilsons Auctions is an associate nember of the Anti-Counterfeiting Group (ACG), which allows buyers to bid with confidence in the knowledge that all goods are confirmed as authentic.