Sir Mo Farah on course for first race in Northern Ireland thanks to Larne links
Sir Mo Farah will take part in his first race in Northern Ireland when he joins an elite field of runners for the Antrim Coast Half Marathon.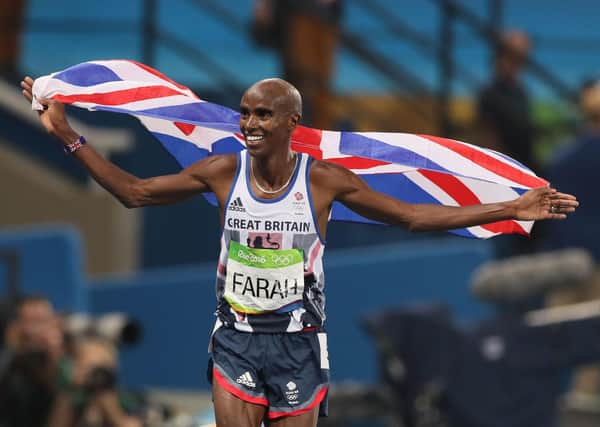 The British athlete's friendships with two Larne men were key to persuading him to take part in the rescheduled race on September 12.
James McIlroy, a former middle distance runner and one of the event's organisers, explained his long friendship with the Olympic Gold medallist: "When Mo first broke into the British team we roomed together, but it goes back further than that. We started on the same day in the UK Athletics High Performance Centre back in 2001.
"We've known each other 20 years. When he heard the Antrim Coast Half Marathon was on he was endeavouring to try and get over to do it.
"This is his first time in Northern Ireland and he's doing us a massive favour. It was hard for him to rejig things to fit it in. We're very grateful."
Sir Mo's coach Gary Lough is also from Larne.
James said: "Gary was very much instrumental in making it happen, along with my old manager Ricky Simms from Donegal, who is also Mo's old manager."
James competed for Britain and Northern Ireland at the Olympic and Commonwealth Games up to his retirement in 2010.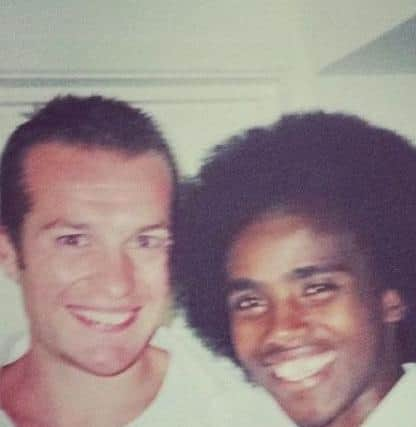 Of Sir Mo, he said: "He's always been a phenomenal athlete. Did I think he'd become arguably the greatest distance runner that ever lived? Probably not, but was it doable, anything's doable.
"He's lived a life which has allowed him to do that. He's been incredibly disciplined and he's progressed each year. It was amazing to watch it all unfurl."
Looking ahead to the P&O Antrim Coast Half Marathon, which has been rebranded from the Larne Half Marathon, James said: "We've changed the course completely, we've probably got the fastest course in Europe. It's legal by just 1.5 metres, if the elevation was two metres more it would be illegal.
"It's very flat, it's very fast and if we get a westerly wind the last six miles will have the wind behind it. Having a fast course is of paramount importance in attracting any international runner.
"In my time in the sport it would look to be the greatest ever domestic field for a half marathon in Britain or Ireland. I would include the Great North Run in that.
"There's 15 Olympians in the race. It's great to get one or two of these runners but when you start to go through lists of 20 people it's going to be something special."
He advised spectators not to line the route of the 13-mile race where all athletes would be following Covid guidelines: "We're streaming it live so that people can watch this event safely from the comfort of their own home."