Still time to support Ballymoney's Robert in his walk to highlight dog meat trade
There's still time to donate to a Ballymoney man who completed a walk around the north coast to raise awareness of the international dog meat trade.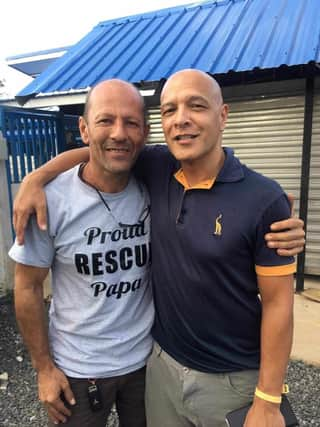 Robert Donkers, the founder of "Walking to Save Dogs," recently completed a five-day walk with his eight adorable pooches to raise funds for The Voice of Animals Foundation in Thailand.
Voice For The Animals Foundation is devoted to "creating respect and empathy for animals through education, rescue, legislation, and advocacy". The Voice Of Animals Foundation rescues dogs from the dog meat trade and has has also closed three dog slaughterhouses in Cambodia helping these businesses transition to a more animal-friendly business. Robert has been undertaking these walks for the last ten years and has supported a number of charities during that time.
In 2018, he undertook an enormous challenge walking Land's End to John O'Groats with three Shih Tzus, one Chihuahua and a 20kg backpack. For the most part they slept in a small tent, and it took them 62 days walking.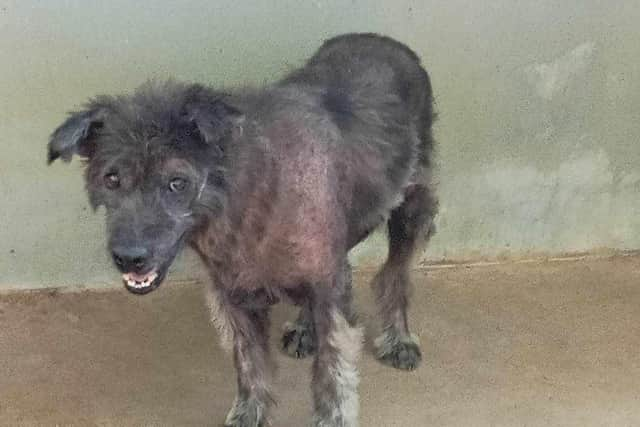 Now that the dogs are getting older, these long walks have become somewhat shorted but Robert's passion and the goal to help end the dog meat trade never lessen. Robert's recent walk around the north coast symbolises his unwavering commitment to making a difference in the lives of the animals.
The purpose of his latest walk was to raise funds for a new elderly and disabled dog unit in the Voice of Animals foundation Thailand's sanctuary. The money raised will not only provide a safe and comfortable living space for these dogs but also contribute towards their essential veterinary care.
One of Robert's supporters Dallas Buckley said: "We cannot stress enough how important it is to support organisations like The Voice of Animals Foundation. The dog meat torture trade is a heartbreaking reality, and it's through the efforts of individuals like Robert and the dedicated team at the foundation that we can bring about meaningful change.
"Robert's fundraiser is still open. If you'd like to contribute to this worthy cause and support Robert's incredible journey, we encourage you to visit Walking to Save Dogs website. Every donation, no matter how big or small, will make a significant impact and help transform the lives of these innocent animals. The fundraiser is still open https://www.gofundme.com/f/help-end-the-barbaric-dog-meat-trade