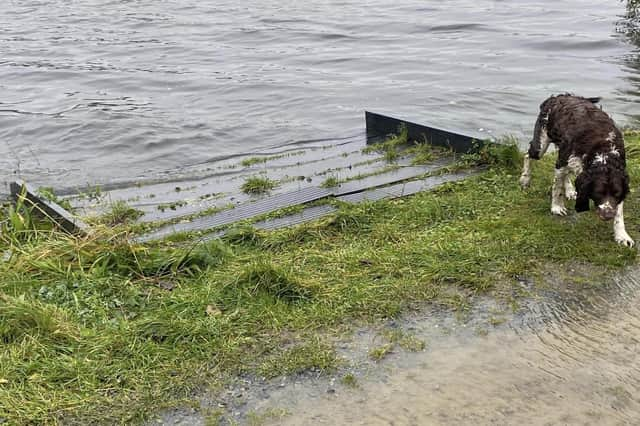 Storm Ciaran: Dog swims while owner walks knee deep in water at popular Craigavon City Park and lakes
A dog was spotted swimming beside its owner who was walking around Craigavon City Park this morning knee deep in water.
Published 31st Oct 2023, 15:17 GMT
Updated 31st Oct 2023, 15:54 GMT
As Storm Ciaran drenched most of County Armagh, the lakes in Craigavon spilled over onto footpaths.
A spokesperson for the PSNI said: "Armagh A Section have been conducting high visibility patrols today around Craigavon Lakes. There is severe flooding around the local areas so please be cautious and allow extra time for your journey. We thank those motorists who have been patient while we deal with the roads most affected."
A spokesperson for the Save Craigavon City Park and Lakes campaign group said: "Think it's best to avoid the lakes this morning. The water is more than knee deep at the railway bridge. Most of the fishing stands along the north lake are submerged and the lake is flowing out onto the path."