Dogs and their humans will be treated to an afternoon of live music, fantastic food and drink, and a range of stalls offering local treats, merchandise, crafts and toys all tailored to our four-legged friends.
The first 100 dogs to arrive at the event will get a free lactose-free Frozzys Frozen Yogurt.
Frozzys and a range of other doggy vendors will be at the event, which has become a popular fixture in the diaries of dog lovers from Belfast and beyond. Guests can check out products and services from vendors including, Belfast dog groomers, Ted Shearing; pet boutique, Into Bed; doggy bakers, Barkelicious Bakes; and Wee Cat, a glass stain artist, that creates personalised pieces of pet art.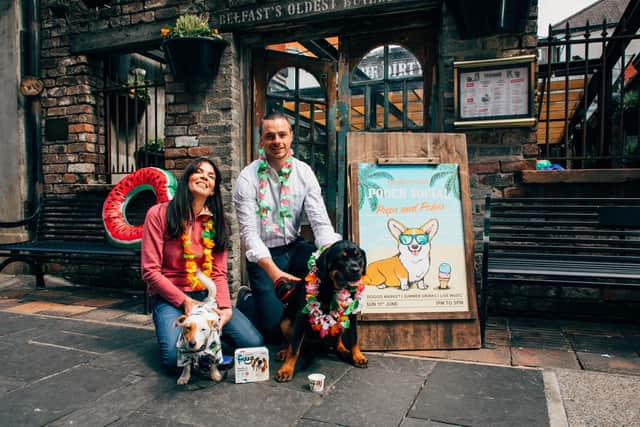 Not to be left out, humans can also cool off, with ice cream pokes and a refreshing summer drinks menu on offer, while a summer park themed backdrop will take centre stage in the beer garden to help the pup-arazzi capture Insta-ready memories.
The Dirty Onion's Pups & Pokes Pooch Social takes place Sunday, June 11 from 1-5pm.