Belfast Vaults is already attracting a wide range of customers given the lack of safe deposit boxes for hire in Northern Ireland, with dozens of boxes already being rented by private customers and businesses.
The Vaults Group business, based in Dublin, was created by Irish entrepreneurs Séamus Fahy and David Walsh who identified a gap in the market left by the closure of most bank safe deposit businesses.
The Belfast site has hundreds of safe deposit boxes of various sizes and capacity to expand to several thousand boxes. These can be rented from less than £4 per week or as little as £200 per year.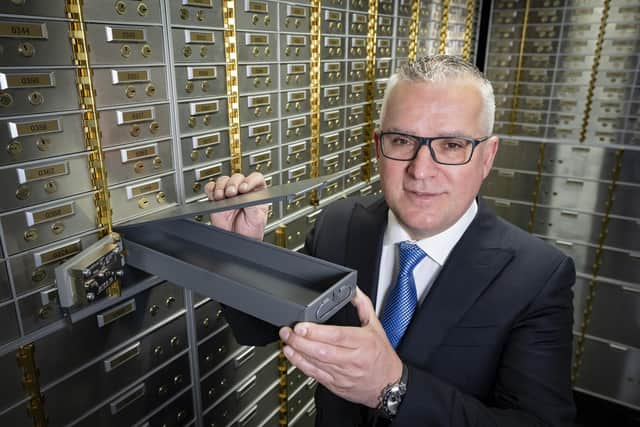 Unparalleled state of the art security system, 24-hour monitoring, seismic shock sensors, fog cloak system, and biometric identification technology provides Belfast Vaults customers with complete peace of mind and confidentiality, with box access limited to only the authorised person.
It will also provide customers with complimentary insurance of £10,000 on all boxes rented, with additional insurance available up to £500,000 per box.
As well as jewellery and family heirlooms, the boxes are often used to store currency, gold and silver bullion, watch collections, important documents such as title deeds, leases and wills, or items of sentimental value which are irreplaceable.
Interest is also being driven by the rise of portable assets such as luxury watches and to store crypto-currency. They are also increasingly being used by businesses concerned about the risk of hacking, to store back-up data on memory sticks and computer hard drives.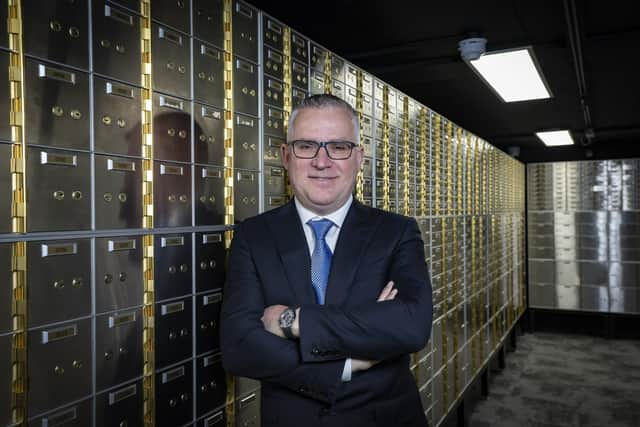 Belfast Vaults sister company Belfast Bullion will also operate from the same facility. Belfast Bullion is a specialist precious metals dealer where customers can buy and sell physical gold and silver bars and coins. Staff are highly trained and experienced in trading bullion, providing the highest level of discretion and security.
Séamus Fahy, co-founder and chief executive of The Vaults Group and co-owner of Belfast Vaults said: "We're looking forward to providing a much-needed service for customers across Northern Ireland, that will ultimately give peace of mind to people who require a safe haven for their valuable and irreplaceable possessions.
"Cost-cutting measures at high street banks means that secure storage has largely been phased out with customers being left with nowhere to store their treasured items.
"Our customer base is extremely varied – it is not just high net worth individuals. We have younger people wanting to store their crypto-currency and regularly converting their savings into gold, older people safeguarding their family heirlooms and increasingly, businesses choosing to store irreplaceable data."
Belfast Vaults is now open at 20 Adelaide Street, Belfast City Centre. To open an account photographic ID and proof of address is required. For more details go to www.belfastvaults.co.uk