The end of life charity is urgently calling for volunteers in Cookstown to give just two hours of their time to hand out the charity's iconic daffodil pins in return for donations.
Supporters will be donning the distinctive giant yellow top hats in supermarkets and on high streets for the Great Daffodil Appeal on March 23, Marie Curie's flagship fundraiser, which has now been running for 37 years.
Marie Curie is dependent on public donations and last year the money raised helped the charity provide direct care to more than 5,500 people through overnight nursing care in people's own homes and at its Belfast hospice. Donations also support its Information and Support line.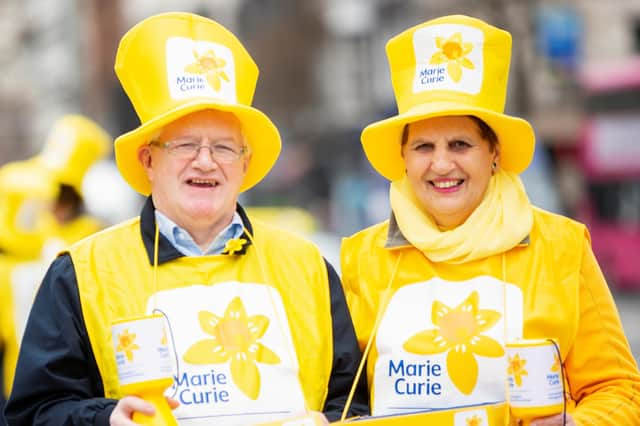 During the Great Daffodil Appeal, the annual National Day of Reflection will take place.