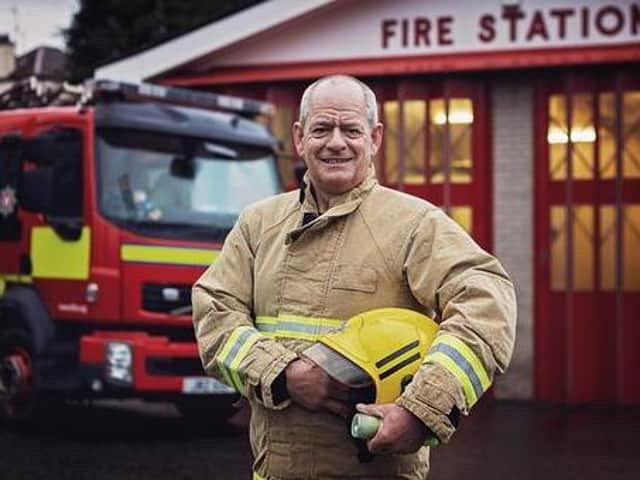 Watch Commander Stephen Sands (Photo credit to SilverLace Photography, Dromore)
Stephen joined the Northern Ireland Fire Brigade (later known as NIFRS) on September 21, 1976 as a firefighter, soon progressing to Lead Firefighter (later known as Crew Commander) and then Watch Commander in charge of Dromore Fire Station.
His devoted colleagues bid him a fond farewell, commenting: ''Stephen has had a long and illustrious career in the fire service and has served the people of Dromore and surrounding areas for 44 years.
''In that time, Stephen has been involved in countless incidents of varied severity and has always given his all to protect the community as well as his crew and colleagues. He retired from duty on March 31, 2021.
''All the crew at Dromore Fire-station and any other NIFRS colleagues from surrounding stations who have had the privilege of working with Stephen over the years hold him in the very highest regard and have total admiration for his professionalism, integrity and commitment for such a prolonged period of time and he will be very sadly missed on the Fireground and in the station environment.
''The Dromore crew would like to pass on their well wishes to their friend and colleague 'Stevie' and wish him a very long and happy retirement with his wife Nessie.''