Whitehead author's debut tells story of 'Brontë's Mistress'
The tale of a love affair that has divided Brontë enthusiasts for generations is being told in a new book by a Whitehead-raised author.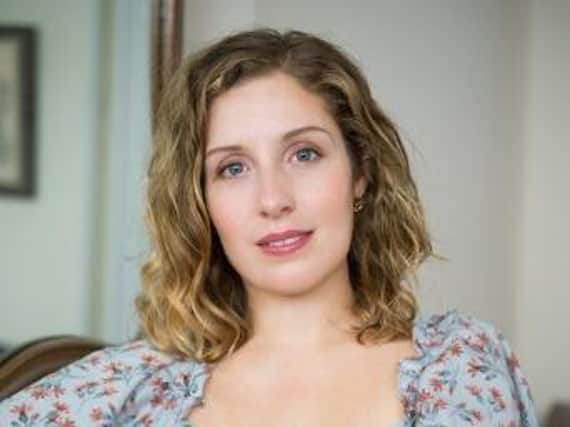 Finola Austin, who grew up in the Co Antrim village, will release her debut novel Brontë's Mistress next month.
A work of historical fiction, it tells the story of Branwell Brontë, the only brother of celebrated novelists Emily, Charlotte and Anne Brontë, and his employer, Mrs Lydia Robinson.
Born in Gravesend, Kent, Finola moved with her family to Whitehead at the age of five.
A past pupil of Lourdes Primary School and Methodist College Belfast, she honed her writing skills as a child with a piece in an anthology of poems inspired by Belfast Lough.
Her interest in historical fiction also developed at an early age. "I grew up reading every book I could get my hands on and soon developed a particular love for Victorian novels," Finola said.
"I read a lot of Charles Dickens even before I was 10, and Charlotte Brontë's Jane Eyre was the first Brontë novel I read, also at a very early age. In my teens, I read a lot of Thomas Hardy and I studied Emily Brontë's Wuthering Heights at Methody.
"It was during this period that also I read Anne Brontë's two novels and Charlotte's other novels. I remember reading a Brontë biography (The Dark Quartet), which is when I first started to learn about the family and their history, including the sad life of Branwell, the only Brontë brother."
Finola moved back to England to take up a place at University of Oxford, where she completed a BA in Classics & English and Master's degree in English Literature (1800-1914).
"At Oxford, my interest became more academic. My Master's dissertation was focused on Victorian sensation novelists, Mary Elizabeth Braddon and Wilkie Collins, but I also wrote a paper on student/teacher relationships in Charlotte Brontë's novels," said the author, who currently lives in New York City.
"What inspired me to write Brontë's Mistress was reading Elizabeth Gaskell's The Life of Charlotte Brontë in 2016.
"Mrs Gaskell calls Lydia Robinson a 'profligate' and 'wretched' woman. She accuses her of 'tempting' Branwell into sin and blames her for the demise of the entire Brontë family. Who could resist such a story?"
Published by Atria Books (Simon & Schuster), Brontë's Mistress will be launched on Facebook Live at midnight on August 4 in the UK, coinciding with its NYC launch at 7pm on August 3.