Pickets started on Monday morning at the firm's Gilford Road plant with the union Unite claiming the strike is 'severely impacting production at the factory which employs 200 and which manufacturers fuel and water tanks'.
-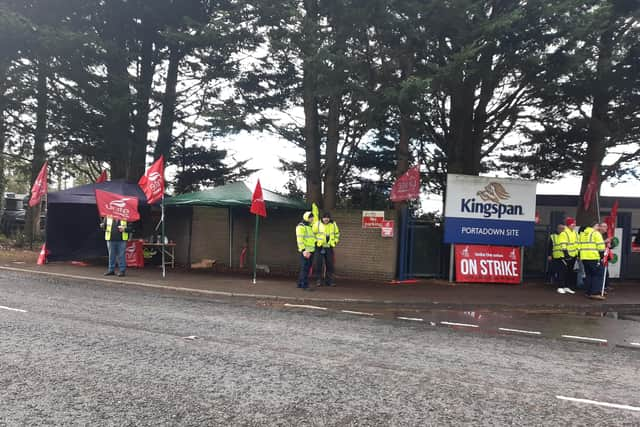 -
A spokesperson for Unite the Union said: "The industrial action follows an overwhelming 99 per cent vote for strike action and 65 per cent rejection of an inadequate eve of strike offer from management which fell well short of Unite members' demands for a cost of living pay increase.
"The Portadown workers are also angry that they have been excluded from a £1,000 cost of living payment that was provided to all other Kingspan Water & Energy employees," said the spokesperson.
However it is understood that the latest pay offer also included a £1k lump sum.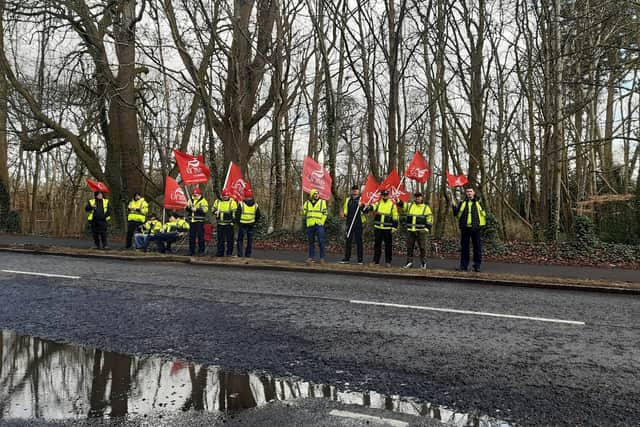 Unite General Secretary Sharon Graham expressed her support for the striking workers: "The Kingspan workers can count on the full support of their union, Unite, as they strike to win the pay increase and bonus they deserve.
"It is our members' hard work which delivers Kingspan's huge profits so it is only fair they get their slice of the pie. Kingspan can well afford to provide their employees with a cost of living pay increase and they should do exactly that."
A union spokesperson said: "The Kingspan group is hugely profitable. In 2022, the company's revenue increased by 28 per cent to £7.3 billion translating into a trading profit of £733 million, a figure 10 per cent higher than the previous year. The company rewarded its shareholders with a dividend of £2.89 on every share last year – a jump of over 8 per cent."
Unite Regional Officer for the workforce Neil Moore called on management to make a cost of living pay increase offer to end the strike: "The Kingspan workers are determined to win a cost of living pay increase. There's a real sense of resolution on this picket line and production at this factory has been massively impacted.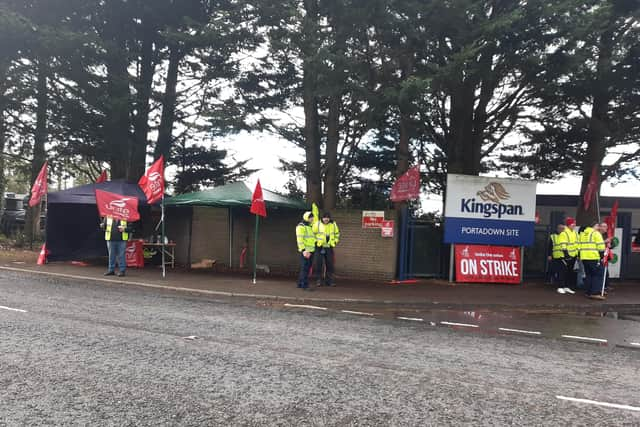 "After two years of real terms pay cuts, these workers are not taking it any more. Management needs to respect these workers and return to the table with a genuine cost of living increase. For our part, Unite stands ready to return to negotiations but they need to be based on a significant improved offer from management."