The Ulster Beekeeping Association, which supports and promotes education over all in Northern Ireland, are organising the trip.
They include Sarah Kane, a pupil at Rainey Endowed School in Magherafelt, who asked her parents for bees for her 12th birthday - despite the fact that her mum and dad had no idea how to start this endeavour.
Realising there was more to it than setting a hive up and enjoying some honey, they were introduced to Mid Antrim Beekeepers' Association which was established in 1941.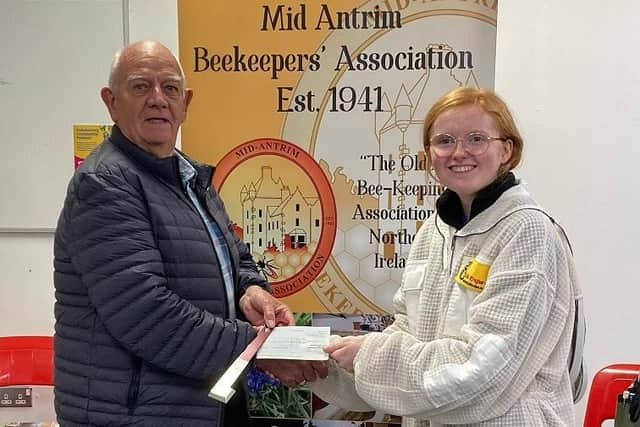 Fourteen-year-old Sarah and her mum completed the Preliminary Beekeeping course and became members of the club.
The theory and practical teaching were invaluable before having a hive at home. The continuing advice and support that membership and monthly meetings provides is most helpful.
The 2023 team representing Northern Ireland also includes 16-year-old Max Patterson, a pupil at the Royal School, Dungannon and Kor Hania (15), who attends St Patrick's College in Dungannon. Both are affiliated to the Mid Ulster Beekeeping Association (UBKA).
Accompanying the team for UBKA are Valentine Hodges, master beekeeper, of Loughshore Apiary and Charlene Abraham of Mid Ulster Beekeeping Association and Annaginny Fishery and Farm Park.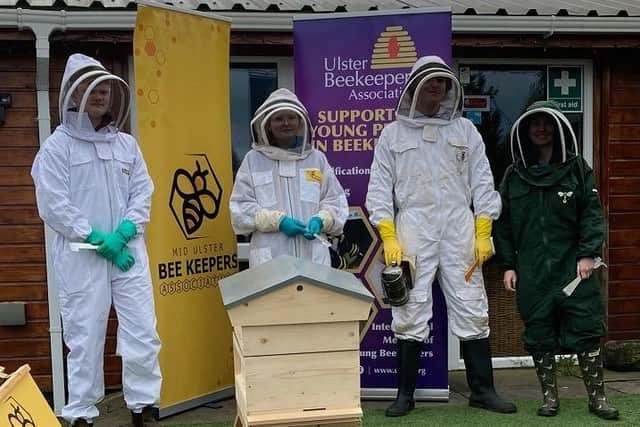 With up to 40 countries participating with three team members between the ages of 12 to 18, they will compete, learn new skills, meet new friends and experience the host country.
A spokesperson said: "All are excited about this opportunity and will be training to do their best for Northern Ireland."