There are 66 runners aiming to get their hands on one of the seats with the smaller parties - TUV, Aontú and Alliance all pressing hard to make a breakthrough.
Sinn Féin took 17 of the seats in the 2019 election, with the DUP taking nine, SDLP six, UUP six and Independents two.
After Thursday Sinn Féin are expected to be once again the dominate party despite a challege from Independent candidates.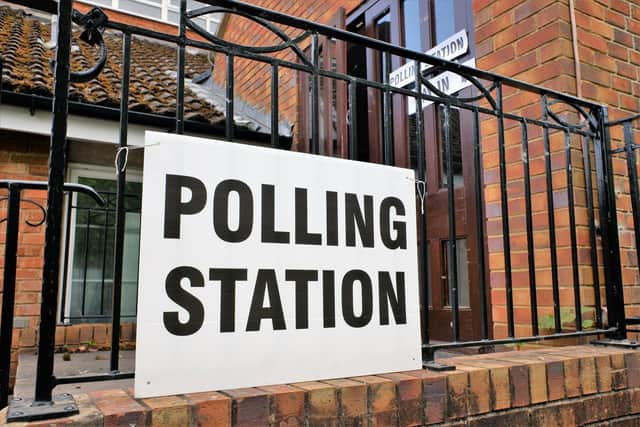 The DUP and UUP have TUV candidates breathing down their necks in most of the areas, while the SDLP have Aontú and Alliance runners to contend with.
One political observer claimed voter apathy will be the biggest problem this time round.
"Getting people to turn out and vote will be a big problem for all the parties," he said.
"Issues over which the council has no control like the DUP boycott of Stormont and Irish Sea Border, are coming up on the doorsteps and matters in which the councillors have a say are not being mentioned."
The per centage turn out for the 2019 council election was 58.97, with over 59,000 valid votes cast in Mid Uster.
"It's always difficult to predict but the way things are it's doubtful if we will see a 58.97 per centage turnout this time round," the observer continued.
Here's the list of all the candidates standing in Mid Ulster for the election on Thursday, May 18.
Magherafelt (five seats, eight candidates): Ian Brown UUP, Wesley Brown (DUP), Sean Clarke (SF), Padraic Farrell (Alliance), Raymond Love (TUV), Christine McFlynn (SDLP), Paul McLean (DUP), Darren Totten (SF).
Cookstown (seven seats 11 candidates): Gavin Bell (SF), Wilbert Buchanan (DUP), Eva Cahoon (DUP), Mark Glasgow (UUP), Timothy Hagan (TUV), Chris Hillcox (Alliance), Cathal Mallaghan (SF), John McNamee (SF), Kerri Martin (SDLP), Louise Taylor (Independent), Trevor Wilson (UUP).
Carntogher (five seats eight candidates): James Artt (TUV), Kyle Black (DUP), Cora Corry (SF), Martin Kearney (SDLP), Paddy Kelly (SF), Noreen McEldowney (Aontú), Brian McGuigan (SF), Sean McPeake (SF).
Moyola (five seats nine candidates): Anne Forde (DUP), Sheila Maria Fullerton (Aontú), Jolene Groogan (SF), Denise Johnston (SDLP), Derek McKinney (UUP), Ian Milne (SF), Donal McPeake (SF) Glenn Moore (TUV), Caleb Ross (Alliance).
Torrent (six seats 10 candidates): Jonathan Buchanan (DUP), Eimear Carney (SF), Robert Colvin (UUP), Simon Fredrick Graham (Alliance), Paul Kelly (SF), Dan Kerr (Independent), Niall McAleer (SF), Nuala McLernon (SF), Malachy Quinn (SDLP), Teresa Quinn (Independent).
Clogher Valley (six seats, eight candidates) Frances Burton (DUP), Gael Gildernew (SF), Meta Graham (UUP), Sharon McAleer (SDLP), Eugene McConnell (SF); Kevin McElvogue (Independent), Sean McGuigan (SF), Mark Robinson (DUP).
Dungannon (six seats 12 candidates): James Burton (DUP), Gerry Cullen (Cross Community Labour Alternative), Clement Cuthbertson (DUP), Claire Hackett (Alliance), Ian Irwin (UUP), Karol McQuade (SDLP), Dominic Molloy (SF), Barry Monteith (Independent), Denise Mullan (Aontú), Kinley Toner (TUV), Deirdre Varsani (SF), Marian Vincent (Independent).
The polling stations across Mid Ulster will open at 7am and close at 10pm on Thursday.