Currently, there are 14 DUP councillors, nine Ulster Unionists, seven Alliance, five Sinn Fein, four SDLP and one Independent.
Five TUV – No Sea Border candidates are contesting the election in Antrim and Newtownabbey. They are Mel Lucas who will stand for the party in Ballyclare; Richard Shields, Antrim; Norman Boyd will be standing for election in Macedon; Jonathan Campbell, Dunsilly and Trevor Mawhinney, Threemilewater.
For the first time, Sinn Fein is fielding a candidate in Ballyclare. Gerard Magee is seeking election in the borough alongside party colleagues Anne Marie Logue and Maighread NiChonghaile, Airport; Lucille O'Hagan, Antrim; Henry Cushinan, Dunsilly; Annie O'Lone, Dunsilly; Michael Goodman, Rosie Kinnear, Eamonn McLaughlin, Glengormley; Taylor McGrann, Macedon; Threemilewater, Emmanuel Mullen.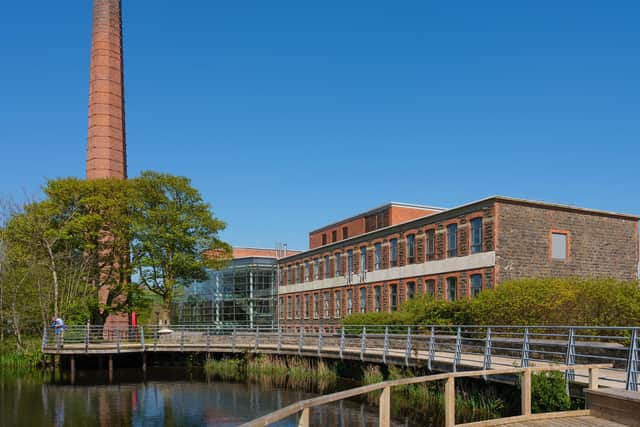 The DUP candidates in Antrim and Newtownabbey are: Matthew Magill, Airport; Paul Dunlop, John Smyth, Karl McMeekin, Antrim; Jeannie Archibald, Helen Magill, Ballyclare; Linda Clarke, Tom Cunningham, Dunsilly; Alison Bennington, Paula Bradley, Glengormley; Matthew Brady, Ben Mallon, Victor Robinson, Macedon; Mark Cooper, Sam Flanagan, Stephen Ross. Threemilewater.
The UU Party's candidates in the borough are: Mark Cosgrove, Glengormley; Vera McWilliam, Ballyclare; Norman Ramsay, Ballyclare; Robert Foster, Macedon; Leah Smyth, Antrim; Jim Montgomery, Antrim; Stewart Wilson, Dunsilly; Brian Kerr, Threemilewater; Grant Dillon, Threemilewater; Paul Michael, Airport.
Alliance candidates in Antrim and Newtownabbey are Andrew McAuley, Airport; Neil Kelly, Antrim; Tommy Monahan, Antrim Town; Lewis Boyle, Ballyclare; Jay Burbank, Dunsilly; Julian McGrath, Glengormley; Anita Piatek, Glengormley; Billy Webb, Macedon; Tom Campbell, Threemilewater; Julie Gilmour, Threemilewater.
SDLP candidates seeking election to Antrim and Newtownabbey Borough Council are Thomas Burns, Airport; Noreen McClelland, Glengormley; Ryan Wilson, Dunsilly and Roisin Lynch, Antrim Town.
Other parties fielding candidates in the borough are the Green Party, Aontu, Conservative and Unionist and PUP.
In the Airport electoral area, Green Party candidate Terri Johnston is seeking election; Eleanor Bailey, Antrim; Robert Robinson, Ballyclare; Lesley Veronica, Glengormley; Ellie Byrne, Macedon; Dylan Loughlin, Threemilewater.
Aontu will be fielding Siobhan McErlean in Dunsilly.
Jason Reid is a Conservative and Unionist candidate in Glengormley.
Rosemary Bell-McCracken is seeking election for the PUP in Macedon.
Ballyclare Independent Michael Stewart will be seeking re-election. Michael Maguire is an Independent candidate in Glengormley; Stafford Ward, Independent, Macedon.
Five members will be elected in the Airport Electoral Area; six in Antrim; five in Ballyclare; five in Dunsilly; seven in Glengormley; six in Macedon and six in Threemilewater.
The single transferable vote system will be used to elect members of local government. Voters are required to rank candidates in order of preference. Each candidate needs a minimum number of votes to be elected. This number is calculated according to the number of seats and votes cast.
Polling stations will open at 7am on Thursday and voting will continue until 10pm. Voters must produce one of the following documents to confirm identity:
A UK, Irish or EEA driving licence (photographic part) (provisional accepted)
A UK, Irish or EU passport (including the Irish Passport Card)
An Electoral Identity Card
A Translink Half Fare SmartPass
A Translink Senior SmartPass
A Translink 60+ SmartPass
A Translink War Disabled SmartPass
A Translink Blind Person's SmartPass
A Biometric Immigration Document.