Sinn Féin is now the largest party on the council with 15 seats, up five from the 10 it won in 2019.
The DUP, which was the biggest party on council in 2019 with 11 seats, also saw an increase in the number of seats it holds but it now becomes the second largest party in the chamber with 13 seats.
There was also growth for the Alliance Party which managed to secure four seats, up one from their 2019 total of three and the TUV will be a new voice on ABC Council having managed to gain a seat in Cusher.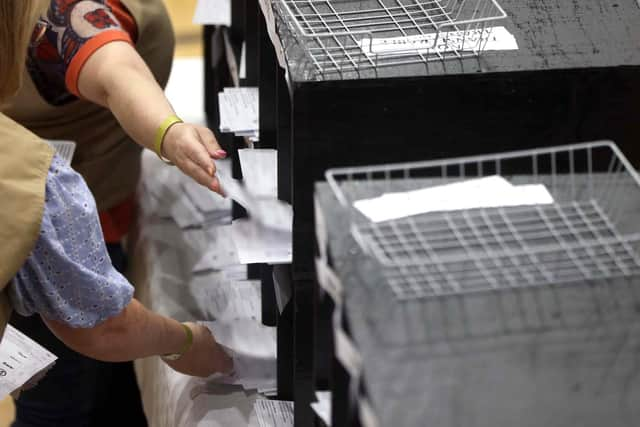 However, things didn't go quite so well for the UUP, the party lost four seats and will return to the chamber with six represetatives, while the SDLP is five seats down on its 2019 total with only Councillor Thomas O'Hanlon returned by the people of Armagh to represent its party and supporters on the council.
While Sinn Féin are now the largest party in the chamber, unionists still hold the overall majority. With Sinn Féin and the SDLP holding a total of 16 seats, the DUP, TUV, UUP and independent councillor Paul Berry have 21 seats between them. The Alliance Party now hold the remaining four seats.
Commenting on the results, Sinn Féin Upper Bann MLA John O'Dowd, thanked those who voted for the party's "positive message" and said its gains showed support for a party who wants to "deliver first class council services" and get the Assembly up and running.
"These results are a positive endorsement of Sinn Féin's message that workers, families and communities need to be supported, and that the blocking of a new Assembly by one party must end," he said.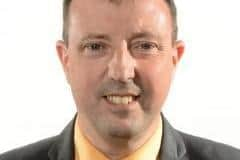 "We want to work together with others to build a better future for everyone, protect public services, attract investment, create jobs for our young people, and deliver the change people here demand and rightfully deserve.
"The boycott of the Assembly cannot go on and an executive must be formed. It is time to make politics work for all."
DUP group leader on ABC Council, Alderman Mark Baxter described his party's performance at the polls as "excellent" and said he was looking forward to getting back to business with his team.
"Our vote share has increased and it is clear from our positive campaign that our electorate appreciate all the hard work over the last term from our councillors," he said.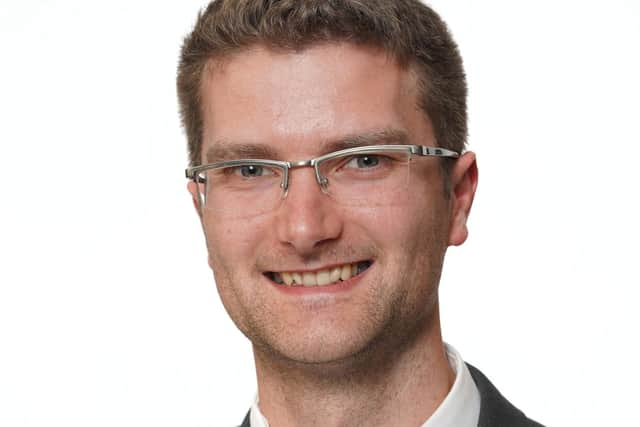 "We look forward to the new term and continue to build on our reputation of delivery. We have a strong united team who bring a huge wealth of experience and enthusiasm to make this borough a better place to work, live and do business.
"On a personal note, I am delighted to have been elected with an increased vote and want to thank the people of Lagan River for putting their support in the party.
"It was a huge team effort and I am delighted to see three of our candidates returned comfortably in a five seat ward.
"I am looking forward to returning to the benches with an increased mandate and representing the local people who have given me this opportunity."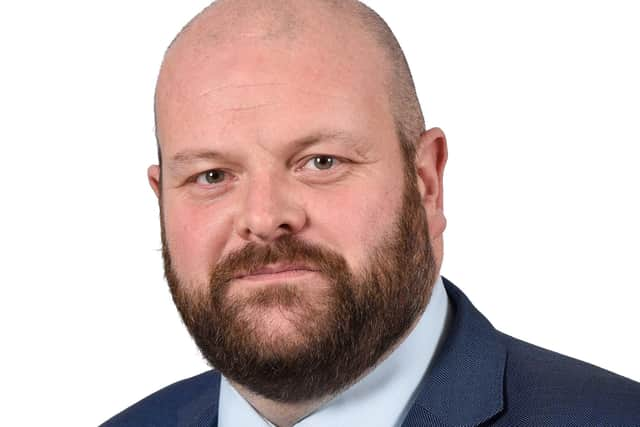 Alliance Party group leader, Councillor Peter Lavery said his party increased vote share shows people want politics that "works for the entire community".
"Our performance in Armagh, Banbridge and Craigavon Council has been particularly strong," he said.
"In those areas where we had councillors already, our candidates were returned on the first count. That is a ringing endorsement of the hard work Alliance does on the ground all year round.
"We were also delighted that Robbie Alexander has made a gain for us in the Craigavon and to come within just 23 votes of taking a seat in Portadown is a clear signal of the strength of our message.
"The focus must now turn to delivering first-class council services, and to restoring and reforming the Assembly to deliver good government so that we can start to deal with the challenges facing our public services and build a better society for everyone in Northern Ireland."
Newly elected TUV councillor Keith Ratcliffe said his election shows the people of Cusher "have voted in droves for strength over weakness" and assured his constituents that is what he will now work to deliver.
The deputy-group leader of the UUP, Alderman Ian Burns, took a different message from the ballot box, describing the party's performance locally as a "major disappointment".
"The election outcome was a major disappointment," he said.
"It is very unfortunate that the UUP team and the public, have lost three excellent councillors (Jill Macauley, Louise McKinstry and Sam Nicholson.)
"All three were outstanding, hardworking councillors, who put their constituents to the fore when helping to resolve issues. Often people don't understand the sacrifices elected representatives make whilst serving the public.
"I want to put on record my thanks for all of their hard work and hope that they will now get some quality time with each of their respective families.
"The UUP councillors who have been elected, will continue to work very hard, for all of their constituents, over the next four years."
SDLP group leader Thomas O'Hanlon was asked for a comment.