NI Water has 'significant investment plans' for Mid Ulster district
NI Water has significant investment plans for the Mid Ulster area, but sustained investment is needed for wastewater and waer infrastructure across Northern Ireland, the local District Council was told.
Watch more of our videos on Shots!
and live on Freeview channel 276
Visit Shots! now
Representatives from NI Water recently attended a special meeting of the Council to present information to representatives on future infrastructure investments, address concerns around wastewater capacity issues as well as outlining the key challenges facing the company.
Head of Investment Management Dr Steve Blockwell said: "NI Water is facing many challenges, not least of which is continued funding during our PC21 period (2021/22 -2026/27), to allow us to continue to operate our critical services as well as deliver on our ambitious capital investment programme."
Due to sustained underinvestment in our water and wastewater services, development constraints exist in many of our cities and towns both within our wastewater treatment works and sewer networks.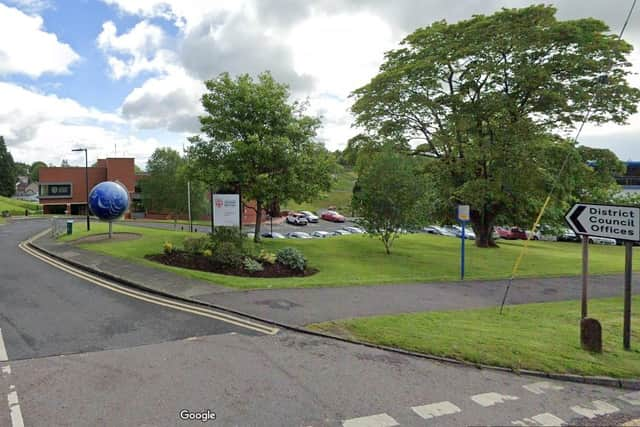 While continued long term investment is the key to unlocking many of these constraints, NI Water continues to work closely with developers to find bespoke engineering solutions where possible in the short to medium term.
Dr Blockwell continued: "NI Water is aware of the Council growth ambitions. We have significant investment plans for the area and will continue to work closely with the Council over the coming years to facilitate these plans where possible.
"However, significant, and sustained investment is needed for wastewater and water infrastructure across Northern Ireland. Without sustained, adequate investment our society will have to choose between environmental protection and economic development.
"The key message is that developers need to speak to NI Water before they submit a planning application. This will allow any capacity constraint issues to be identified as early as possible."
Early engagement with NI Water by developers is key to exploring all options to expedite the planning process. Without prior consultation the options available to the developer and to NI Water may be more limited.
During the Price Control 21 period (2021/22 – 2026/27) the Mid Ulster District Council area will benefit from ca. £96m in capital investment in upgrading Water and Wastewater assets.
A number of slides showing the proposed investment in the Mid Ulster District Council area, the key challenges for the company, and the early engagement process for developers were presented at the meeting.