Voters went to the polls on May 18 to elect 40 councillors to the local authority's seven district electoral areas (DEA).
The DUP went into the contest as the largest party on the council with 16 representatives. That tally was reduced to 14 after John McDermott lost his seat in the Carrick Castle DEA to Bethany Ferris (UUP) and Archie Rae (Sinn Fein) took a seat in Braid DEA at the party's expense.
The UUP entered the poll with six councillors and made two gains with Colin Crawford taking a seat in Ballymena DEA and Bethany Ferris in the aforementioned Carrick Castle DEA. Group leader, Keith Turner, who had won a seat in Larne Lough DEA in 2019, contested the election in the Braid DEA, losing out this year. Former East Antrim MLA, Roy Beggs, who lost his seat in the 2022 Assembly election, will be returning to elected politics after defending the party's seat in Larne Lough.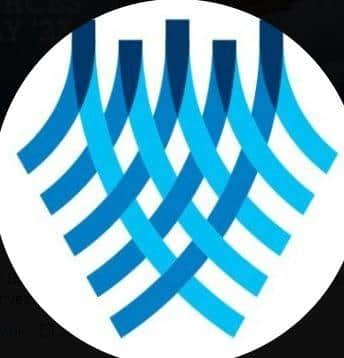 Jackson Minford, the son of Nat Minford, the MP for South Antrim from 1951 until Stormont was abolished in 1972 and grandson of Hugh, also an MP, from 1929 to 1950, secured a seat for the UUP in Bannside.
Alliance held the seven seats they won in 2019, however, current Mayor, Ald Noel Williams, lost his seat to party colleague, Aaron Skinner in the Knockagh DEA.
The TUV, who appeared on the ballot paper as Traditional Unionist Voice- No Sea Border, also held the five seats they had won in 2019.
In line with Sinn Fein's surge across the province, the party doubled its representation from two to four, gaining seats in Ballymena DEA through Bréanainn Lyness and Archie Rae in Braid.
Eugene Reid, the SDLP's sole representative on the council going into the election, lost his seat in Ballymena, meaning the party no longer has representation on the council.
The number of Independent councillors in Mid and East Antrim fell from three to two, with Rodney Quigley returning in Ballymena and Bobby Hadden being re-elected for Knockagh.
The council's AGM will take place on June 5. The dozen newcomers are: Colin Crawford (UUP), Bréanainn Lyness (Sinn Fein), Lawrie Philpott (DUP), Tyler Hoey (DUP), Jackson Minford (UUP), Aaron Skinner (Alliance), Archie Rae (Sinn Fein), Alan Barr (UUP), Chelsea Harwood (Alliance), Matthew Warwick (TUV), Bethany Ferris (UUP) and Roy Beggs (UUP).
Full results across Mid and East Antrim
Rodney Quigley (Independent)
Bréanainn Lyness (Sinn Fein)
Christopher Jamieson (TUV)
Chelsea Harwood (Alliance)
James McKeown (Sinn Fein)
Gerardine Mulvenna (Alliance)
Bobby Hadden (Independent)
Maeve Donnelly (Alliance)