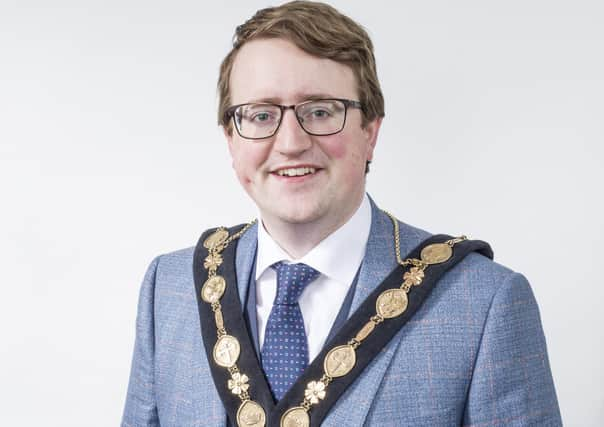 On behalf of the elected members and officers of the council he said: "I was deeply saddened to hear of the passing of Prince Philip. I would like to convey our deepest sympathies to Her Majesty the Queen and the Royal Family at this time.
"As a veteran of the Royal Navy, Prince Philip served in the Second World War and always paid tribute to the Armed Forces at remembrance services and royal receptions. He visited the Lisburn Castlereagh council area on many occasions over the years. His first visit to Lisburn was in July 1953 when he accompanied his beloved wife, Her Majesty the Queen as part of a three day state visit to mark the Queen's coronation.
"As a regular visitor to Hillsborough Castle, the Royal residence in Northern Ireland, he hosted Duke of Edinburgh award ceremonies and attended garden parties and receptions with the Queen. Prince Philip was an inspiration to generations of young people who completed the Duke of Edinburgh scheme, which empowered them with life skills, confidence and resilience.
"In October 2010, they held a reception at Hillsborough Castle to mark the 150 years of The Cadet Forces in Northern Ireland. It was during this visit that he also attended the official opening of the state of the art Coca-Cola facility at Knockmore.
"In line with agreed Northern Ireland protocols the Union flag will fly at half-mast from now until the day of Prince Philip's funeral across all applicable council facilities. Tomorrow at 12 noon a 42 gun salute will take place at HRP Hillsborough Castle in honour of Prince Philip."
An online Book of Condolence is available for anyone who wishes to leave a message. Please visit https://www.lisburncastlereagh.gov.uk/book-of-condolence-for-prince-philip