The Fermanagh and South Tyrone MLA said: "I contacted DfI in September 2022 to report this health and safety issue and call for immediate action in making the uneven kerb stones safe, after an elderly resident fell and injured herself.
"Since reporting the issue in September 2022, no works have been carried out to make the area safe for public use and I have yet to receive full confirmation when this work will be carried out.
"Perhaps most concerning is the lack of coordination demonstrated by DfI and MUDC in progressing this safety hazard beyond even initial stages at the potential risk of the public.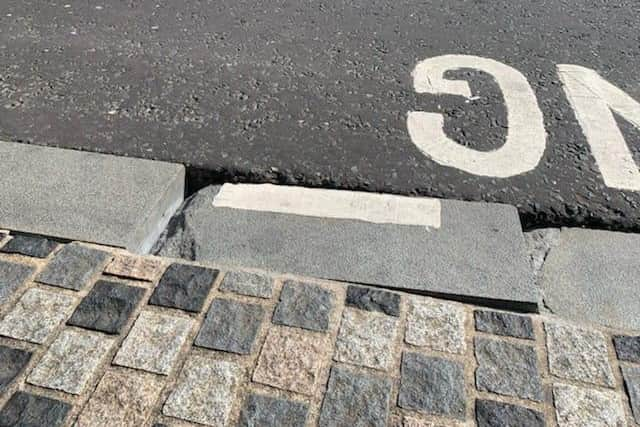 "Today, I again call on DfI and MUDC to work together urgently to make safe these hazardous kerbstones in Dungannon Square, before someone else is hurt."