The elections give people the chance to decide who is responsible at council level for a range of local issues such as cemeteries, refuse collections, leisure facilities and rates. The local government elections are held every four years.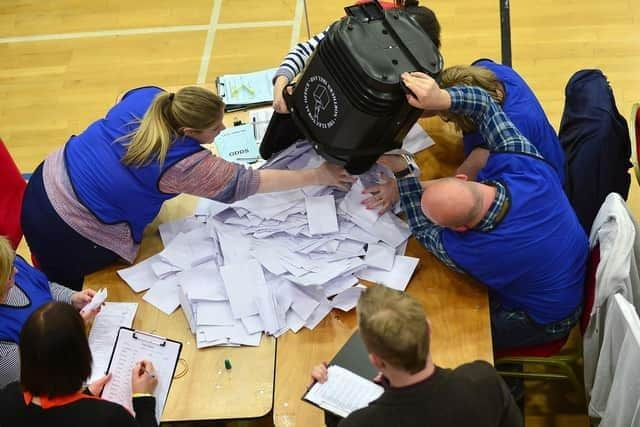 Voters will use the single transferable vote (STV) system. Every voter has only one vote, but they can ask for it to be transferred from one candidate to another to make sure it is not wasted. This is done by numbering the candidates in order of preference 1,2,3,4,5 and so on instead of just putting an 'X' against one of them.
Candidates are then elected according to the share of the vote they receive.
You can vote in Northern Ireland elections if you are on the electoral register and are aged 18 or over on polling day. You can vote in person, at a polling station, by post or by proxy.
If you have a disability, you should have access to vote at local and general elections regardless of whether you choose to vote at a polling station or in another way, for example by post.
What ID do I need to vote?
When voting at a polling station in Northern Ireland you are required to present acceptable photographic ID. The identity document does not need to be current but the photograph must be of a good enough likeness to allow polling station staff to confirm your identity. Polling cards are for information purposes only – they are not required to vote.
A UK, Irish or EEA driving licence (photographic part) (provisional accepted)
A UK, Irish or EU passport (including the Irish Passport Card) (note: EU passports are not accepted at UK Parliamentary elections)
An Electoral Identity Card
A Translink Half Fare SmartPass
A Translink Senior SmartPass
A Translink 60+ SmartPass
A Translink War Disabled SmartPass
A Translink Blind Person's SmartPass
A Biometric Immigration Document