Beggs keeps green active travel infrastructure on the agenda for East Antrim
East Antrim MLA Roy Beggs has welcomed plans to develop a shared cycleway and footway along the existing hard shoulder on Belfast Road, Larne.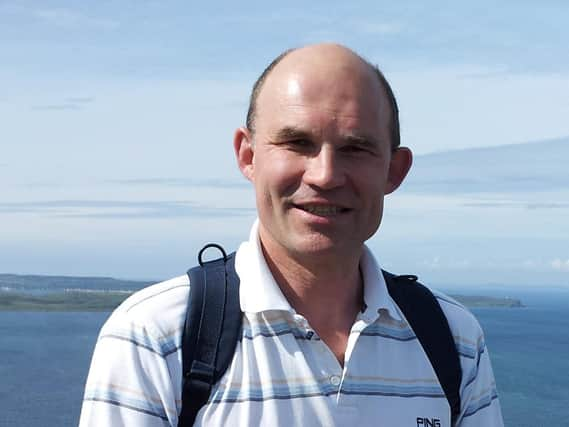 The UUP representative had previously questioned Infrastructure Minister Nichola Mallon on her Department's plans for cycle paths and pedestrianised walkways in his constituency.
"It is important that we continue to press for active travel routes for cyclists and pedestrians," Mr Beggs said. "Walking and cycling are good for the environment and for your health. As someone who has frequently cycled along the Belfast Road, Larne, I am aware of the need for improvement to this route. Walking and cycling and even just being in the outdoor environment is known to improve your physical health and your mental well-being.
"Following on from the recent period of quarantine due to Covid-19, it is imperative that we press on with creating more outdoor active travel areas, to enable safe travelling whilst also maintaining safe social distancing."
Mr Beggs asked the Minister for Infrastructure to "provide an update on her Department's plans to increase the provision of a) cycle paths and b) pedestrianised walkways in East Antrim" in a tabled question on June 25.
In reply, the Minister said: "The £20 million funding for blue / green infrastructure will support our communities through transformation, promoting active travel and shaping our places to live in the new normal. This funding will be community led and departmentally supported. I am keen to see progress on better walking and cycling infrastructure throughout Northern Ireland and am currently considering the basis upon which funding may be allocated for cycling infrastructure.
"My Department is working in partnership with councils and stakeholders, in identifying and taking forward schemes that deliver on our Programme for Government outcomes and ensure lasting change for people across Northern Ireland.
"Specifically in East Antrim, my officials are currently developing proposals to deliver a shared use footway/cycleway along the existing hard shoulder on the Belfast Road, Larne (from Shane's Hill to Pound Street) to improve pedestrian and cycle links to the Millbrook Park and Ride. I am keen to work with the council to develop more active travel initiatives in the East Antrim area."
Mr Beggs added: "It is positive to learn of the proposals on the Belfast Road and at Millbrook. I am aware of considerable potential for further walking and cycling schemes in Carrickfergus and other areas and I look forward to engaging with the Department and the council to promote further active travel initiatives in our local area."