The event, organised by Sons of Kai Flute Band, will also see Whitewell Tartan Flute Band, Ballycraigy Sons of Ulster Flute Band and Pride of the Shore Flute Band participating.
The parade is due to start at 7.30pm in the Iceland car park on the Doagh Road, before following a route of Beechwood Avenue, Woodland Drive and Shore Road. There will be a 30-minute break at the Whitehouse before the parade continues via the Shore Road, Rathcoole Drive, Armoy Gardens, Altmore Green, Ardmillan Drive and finishing at around 9pm in the Iceland car park.
Advising motorists of the potential travel disruption, a Police Service of Northern Ireland (PSNI) spokesperson said: "Road users are advised to anticipate traffic disruption in Newtownabbey this Friday (May 26), due to a planned parade.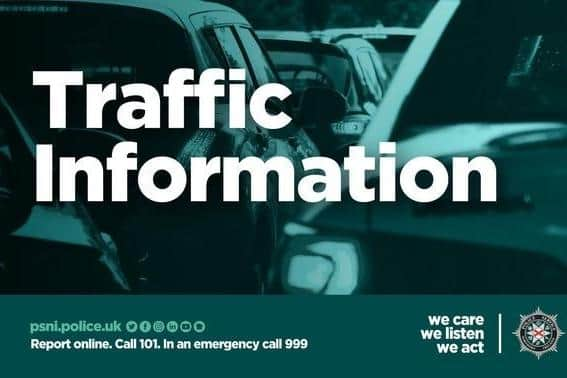 "The parade will begin at 7.30pm on Doagh Road, with temporary traffic disruption in the area between 7.30pm and 9.30pm.
"The parade will then make its way around Newtownabbey, before finishing on Ardmillan Drive for 9.30pm.
"Officers will be on the ground to accommodate the flow of traffic, but to avoid potential delays, please seek an alternative route for your journey where possible.
"Please also be advised that there will be toilets available for public use on the Shore Road opposite Whitehouse Park."
The parade's organisers have stressed that there is no alcohol permitted throughout the route and that parade marshals will be present.