Trafficwatch NI says that diversions are in place and motorists should expect delays of up to 5-10 minutes. Grosvenor Road is open to citybound traffic but the road is down to one lane heading towards Great Victoria Street.
It also advises of the following diversions:
Traffic approaching from Great Victoria Street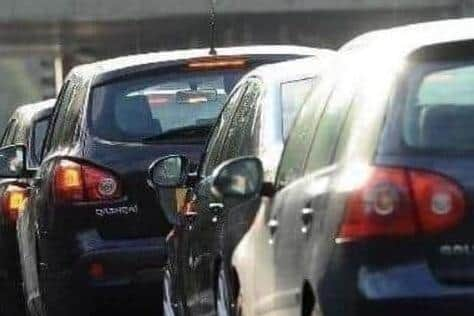 Durham Street, Hope Street, Bruce Street, Bedford Street, Howard Street, Grosvenor Road.
Traffic approaching from Sandy Row direction
College Square North, College Avenue, Divis Street, Falls Road, Grosvenor Road.
Traffic approaching from College Square North
Durham Street, Hope Street, Bruce Street, Bedford Street, Howard Street Great Victoria Street, Divis Street, Falls Road, Grosvenor Road